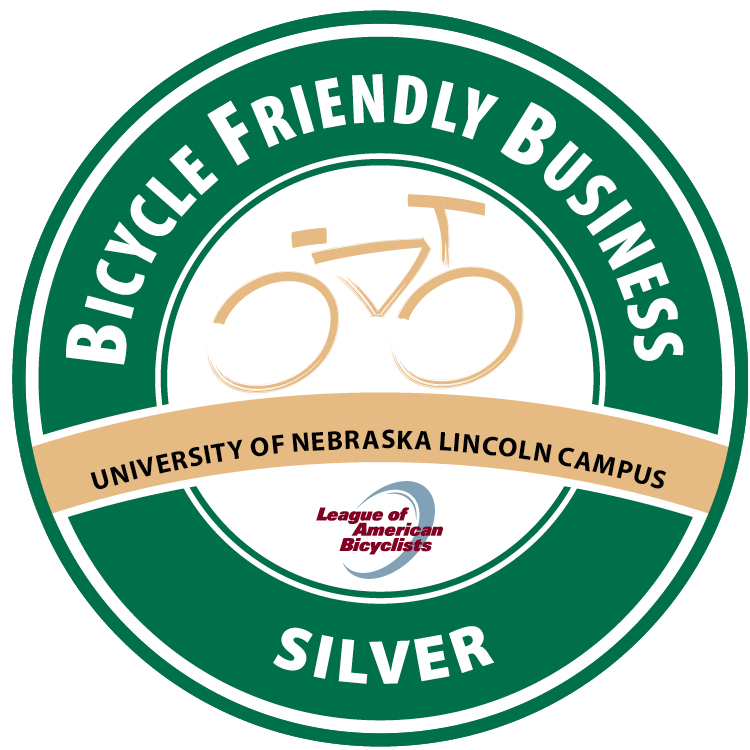 The League of American Bicyclists has named UNL Campus Recreation a Silver Level Bicycle-Friendly Business. The league named 67 new Bicycle-Friendly Businesses in spring 2012. More than 400 businesses, government agencies and Fortune 500 companies across the United States have received the award.

The honor will be celebrated during a Bike to Work Week ice cream social, 4:30 to 6 p.m., May 18 at the Jane Snyder Trails Center, 250 N. 21st St.

"UNL Campus Recreation is at the forefront of a movement to make American businesses more competitive, sustainable and attractive to the best and brightest employees," said Andy Clarke, president of the League of American Bicyclists. "An investment in bicycling enhances employee health, increases sustainability and improves the bottom line."

Bicycle-friendly businesses improve the workplace and contribute to the community and improve their overall earnings.

UNL Campus Recreation encourages bicycling as an easy option for transportation and provides amenities such as an on-campus bike shop at the Campus Rec Center, rental bicycles for students and community, social activities like "Burrito Bike Rides" and the "Bike and Dine" series, as well as single- and multi-day cycling adventure trips. Additionally, Campus Rec is a leader in the BikeUNL taskforce, which works to provide education and improve safety regarding cycling on the UNL campus.

With the award, Campus Rec gains access to a variety of free tools and technical assistance from the League of American Bicyclists.

For more information about the league, go to http://www.bikeleague.org. For more information about Campus Rec, go to http://crec.unl.edu.