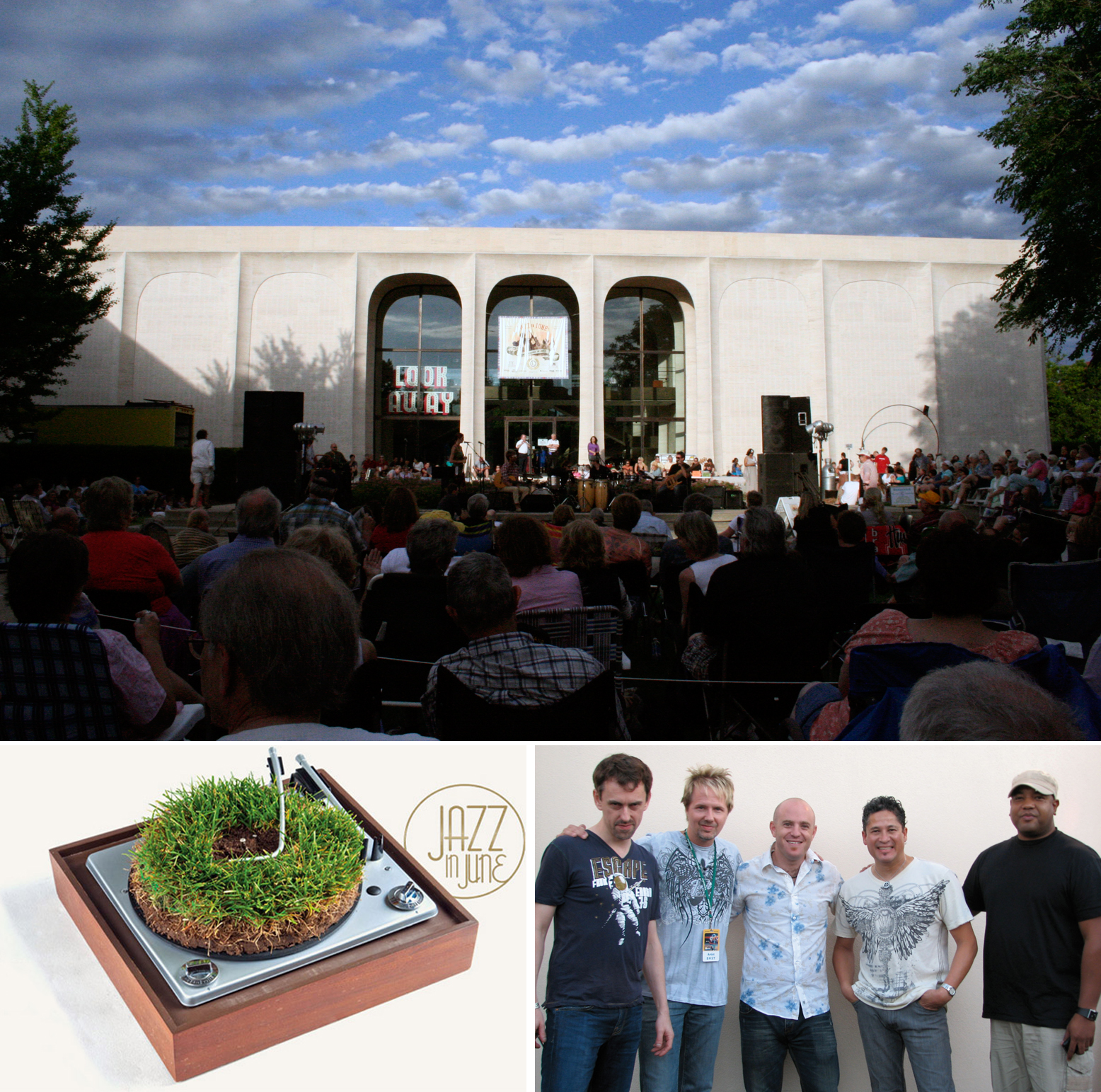 The 21st season of Jazz in June opens today with keyboardist Lao Tizer and his group, TIZER. Organized by the Sheldon Art Association and Sheldon Museum of Art, the free concerts take place every Tuesday in June at 7 p.m. with activities beginning as early as 5 p.m.

Concertgoers are encouraged to arrive early to get a spot on the lawn west of the museum. Sheldon Art Association volunteers will sell water, T-shirts and artist CDs. Blankets and lawn chairs are allowed. Pets, with the exception of service animals, are not.

The Jazz in June Market at 12th and R streets begins at 5 p.m. each Tuesday. A wide variety of food and drink vendors are available, and local artists will be selling their wares.

Free walking tours of campus gardens are also offered as part of Jazz at June activities. Organized by Landscape Services, Facilities Management and Planning and Sheldon, the tours are offered prior to each concert at 6 p.m. and start at the east entrance to the museum.

The first walking tour features the Love Garden and will be led by Mark Canney, park planner for Lincoln Parks and Recreation. The backdrop of Love Library creates a stately setting for the traditional entrance to City Campus. Love Garden's magnificent perennial flowerbeds and expansive lawn create an ever-changing kaleidoscope of colors and textures. This tour will focus on combining the basics of the traditional English garden with the New American Style of garden design. Learn how to combine some of the oldest and most loved traditional plants with those best suited for our Nebraska climate and planting conditions.

Super Sleuth scavenger hunts inside the museum will also begin at 6 p.m. every Tuesday. Jazz in June's youngest patrons are invited to pick up activity sheets on the west side of the museum and follow clues through its galleries. Josh the Otter, from the Joshua Collingsworth Memorial Foundation, will be on hand to teach kids about water safety.

Although the Jazz in June concert series is free, those attending are encouraged to make a donation of at least $10 per family to help ensure its continuation.

TIZER opens the series with their eclectic blend of jam-based world music, jazz and contemporary fusion. TIZER, including Tizer, Jeff Kollman, Rufus Philpot, Raul Pineda and Steve Nieves, last played the Sheldon series in 2008.

Since then, TIZER has performed internationally at festivals such as Joy of Jazz in Johannesburg, South Africa; Dubai Jazz Fest; Barbados Jazz Fest; Java Jazz Festival in Jakarta, Indonesia; and the Caribbean Sea Jazz Fest in Aruba. In 2010 the group released "TIZER Live," which captures the music and energy of the concert experience.

Tizer began playing piano at an early age on a piano originally purchased for his sister. "My parents always encouraged me to pursue my own creativity," he said, describing the origin of his flair for improvisation and composition. "I learned early on how to improvise and be musically adventurous."

For more information on Jazz in June, go to http://www.jazzinjune.com.