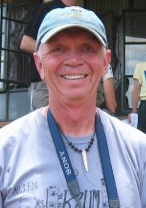 A retirement reception for Merlin Green, a PeopleSoft security analyst supporting the Nebraska Student Information System, is 2:30 to 4 p.m. June 26 at Varner Hall.

Green has worked for the university for more than 24 years, starting his career with the computing services network on March 17, 1988. He has supported student information systems at UNL and the University of Nebraska at Omaha. Green was responsible for maintaining the system and worked with vendors, campus technical staff and campus business offices.

The reception is open to faculty, staff and students.