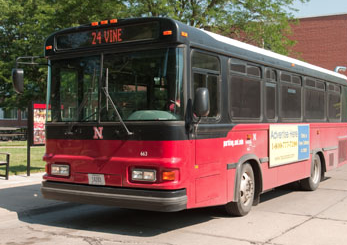 Parking and Transit Services will adjust UNL's bus operating schedule on Dec. 20. The change is due to lower passenger demand when classes are not in session.

Starting Dec. 20, the wait between buses on City Campus will shift to 20 minutes, while the wait on East Campus will be 10 minutes. Service hours will be 7 a.m. to 7 p.m. Regular bus service returns Jan. 10.

For more information, contact Parking and Transit Services at (402) 472-8436.