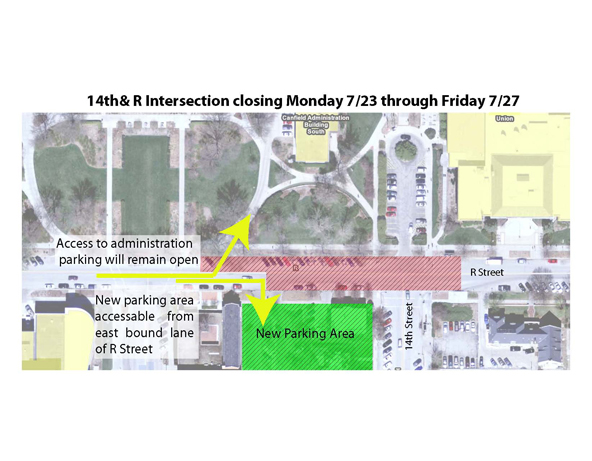 The 14th and R Street parking lot and other area improvements are progressing. The intersection
of 14th and R streets will be closed from July 23-27.

Parking west of the Canfield Administration building and the new 14th and R Street southwest permit parking lot will be accessible from 13th Street.

For a full-size map illustrating the area, click the link below.
More details at: http://go.unl.edu/vwa