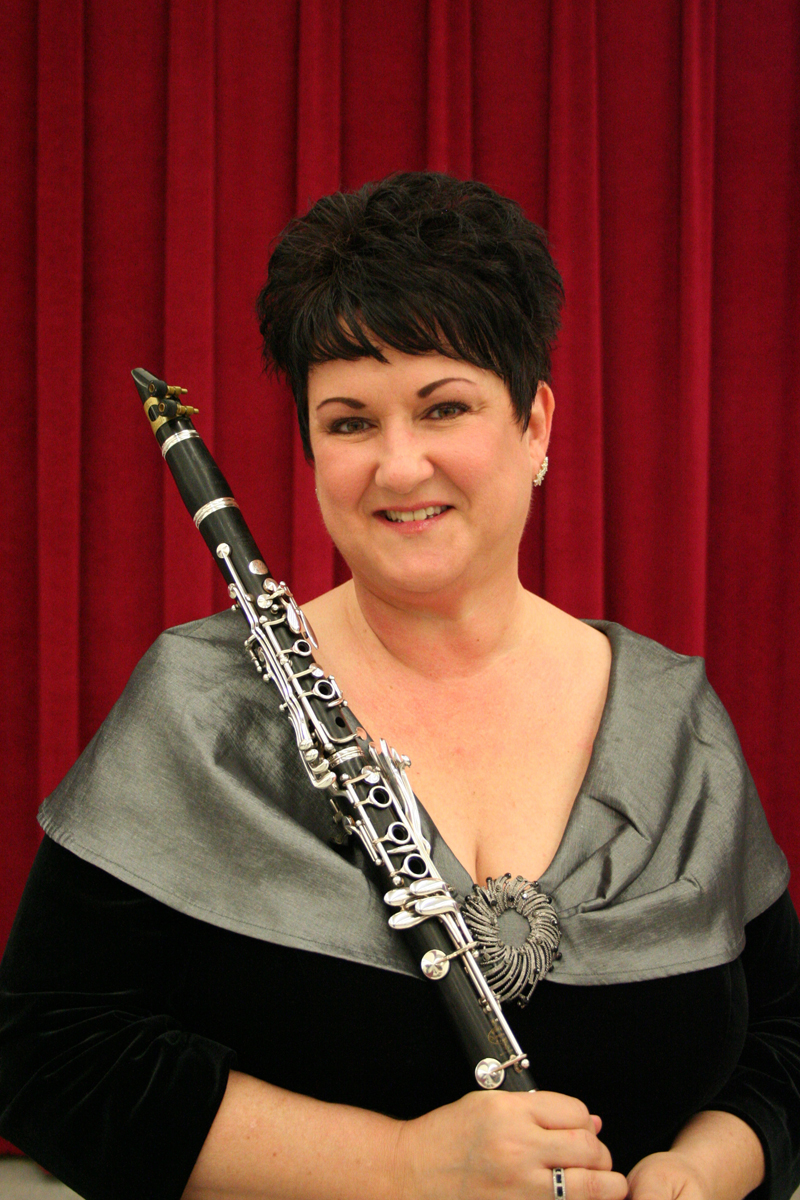 UNL is hosting ClarinetFest 2012, "Heritage to Horizon" through Aug. 5.

The event is sponsored by the International Clarinet Association, which has more than 4,000 members from around the world. It is the top organization for clarinet professionals, teachers, students and enthusiasts.

The ICA produces the annual clarinet festival, which is a five-day event that includes research presentations, competitions, recitals, roundtable discussions, exhibits and concerts. The festival draws more than 1,000 attendees.

Diane Barger, professor of clarinet, is organizing the event. Barger is a member of the Moran Woodwind Quintet and has taught at UNL since 1994. An active soloist and chamber musician, and master-class clinician, Barger is Nebraska state chair and past treasurer of the ICA.

"It will offer exposure to our wonderful campus and city," Barger said. "I thought it was a wonderful way to get people to visit UNL and Lincoln and see all that we had to offer. Numerous UNL students and faculty will be involved in some capacity. The site selection is always a competitive process, so to have been selected to host this conference is, indeed, a great honor."

Events include lectures on the heritage of Daniel Bonade and Robert Marcellus. Bonade is considered the most "influential teacher of classical clarinet of the first generation of American-born professional clarinetists," according to Carol Anne Kycia, author of "Daniel Bonade: A Founder of the American Style of Clarinet Playing" (1999).

"His most famous and most influential student was Robert Marcellus, who continued to teach the Bonade style of clarinetistry during the 20th century," Barger said. "Marcellus was one of the most highly sought-after pedagogues of his day; nearly every principal clarinetist or major teacher in the U.S. was a student of Robert Marcellus. I, for one, also studied with him at Northwestern from 1988-1990."

Marcellus was born in Omaha in 1928 and began studying the clarinet at age 11. His family moved to Washington, D.C. in 1944, and he started commuting to New York weekly for lessons with Bonade, former first clarinetist of the Cleveland and Philadelphia Orchestras.

Other events include clarinet master classes by Corrado Giuffredi, David Krakauer, Fred Ormand and Jessica Phillips Rieske; a bass clarinet master class by David Bourque and a jazz improvisation class by Allan Vaché.

Deborah Check Reeves, curator of education and woodwinds at the National Music Museum in Vermillion, S.D., will present a lecture and offer a "show and tell" hour for participants.

A roundtable discussion will also take place for those interested in music careers in the military.

Other evening concerts will be presented by Michael Lowenstern, Antonio Tinelli, Alexander Fiterstein, Giuffredi, David Krakauer, David Campbell, Karel Dohnal, Jan Jakub Bokun and Dennis Smylie, among others.

The Hixson-Lied Endowment provided a $10,000 grant so all four evening concerts could be held in the Lied Center for Performing Arts and will be open to the public for a modest fee.

"I hope that everyone sees that UNL and Lincoln are great places that support the arts and have a wonderfully vibrant downtown area," Barger said. "I know we have one heck of a show planned for our participants and our community. I am very proud of what I expect to be a fantastic conference."

For more information, visit http://go.unl.edu/clarinetfest.