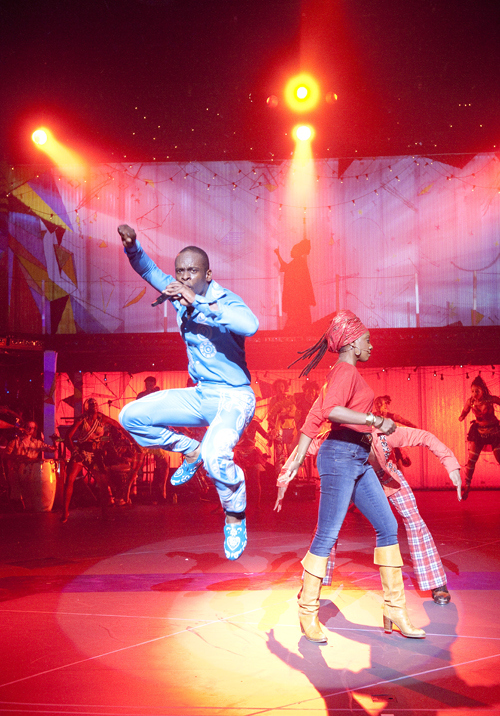 A provocative and wholly unique hybrid of dance, theater and music, FELA! explores the world of Afrobeat legend Fela Anikulapo-Kuti. Winner of three 2010 Tony Awards including Best Choreography (Bill T. Jones), FELA! reveals Kuti's controversial life as an artist and political activist.

Featuring many of Kuti's most captivating songs and Bill T. Jones' visionary staging, FELA! - an original new creation - comes via Broadway to London and the National Theatre.

FELA! shows 7 p.m. Jan. 13 and 3 p.m. Jan. 16. Running time is 2 hours, 45 minutes including a 20-minute intermission

National Theatre Live is an exciting initiative to broadcast live performances of plays from the National Theatre in London onto cinema screens worldwide. The first season of events, which began in June 2009 with the acclaimed production of Phedre starring Helen Mirren, was seen by over 165,000 people on 320 screens in 22 countries. Broadcasts will also feature behind-the-scenes footage and interviews with artists.

Tickets are available at the Ross box office and online at http://www.theross.org .
More details at: http://theross.org