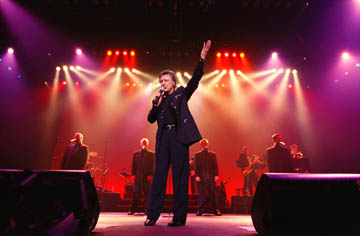 The new season at the Lied Center for Performing Arts opens Sept. 21 with "Frankie Valli and the Four Seasons." The performance opens at 7:30 p.m. The show is currently sold out, but last-minute seats may be available by calling 402-472-4747.

Valli came to fame in 1962 as the lead singer of the Four Seasons. Their music has again risen to prominence as it is featured in the Tony award-winning musical "Jersey Boys." And, to mark the 50th anniversary of the Seasons' first hit "Sherry," Valli is touring England, Australia and New Zealand while maintaining a busy schedule in the United States.

While the Lied Center show is sold out, last-minute ticket returns may be available. Call the Lied ticket office at 402-472-4747 to check availability. For more information, go to http://www.liedcenter.org.
More details at: http://go.unl.edu/valli