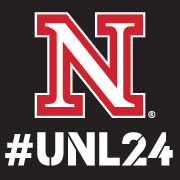 If you're on social media sites today, you may see lots of activity surrounding #UNL24: a project to help the entire campus tell the collective story of 24 hours of life at UNL.

The UNL community is sharing their stories through social media like Twitter, Facebook and Instagram by including the hashtag #UNL24 in their posts and via email at unl24@unl.edu. More information is online at unl24.unl.edu.

University Communications is collecting the best content tagged #UNL24 and presenting it at http://unl24.unl.edu. Use the hashtag/keyword #UNL24 in posts you make today on Twitter, Facebook and Instagram. You can also email stories, testimonials, videos, photos, graphics or other content to unl24@unl.edu.

Share what makes life at UNL amazing. Share your favorite place on campus. Or the people with whom you share your time at UNL. Or simply share the part of your routine that makes UNL yours.

More details at: http://go.unl.edu/8vt