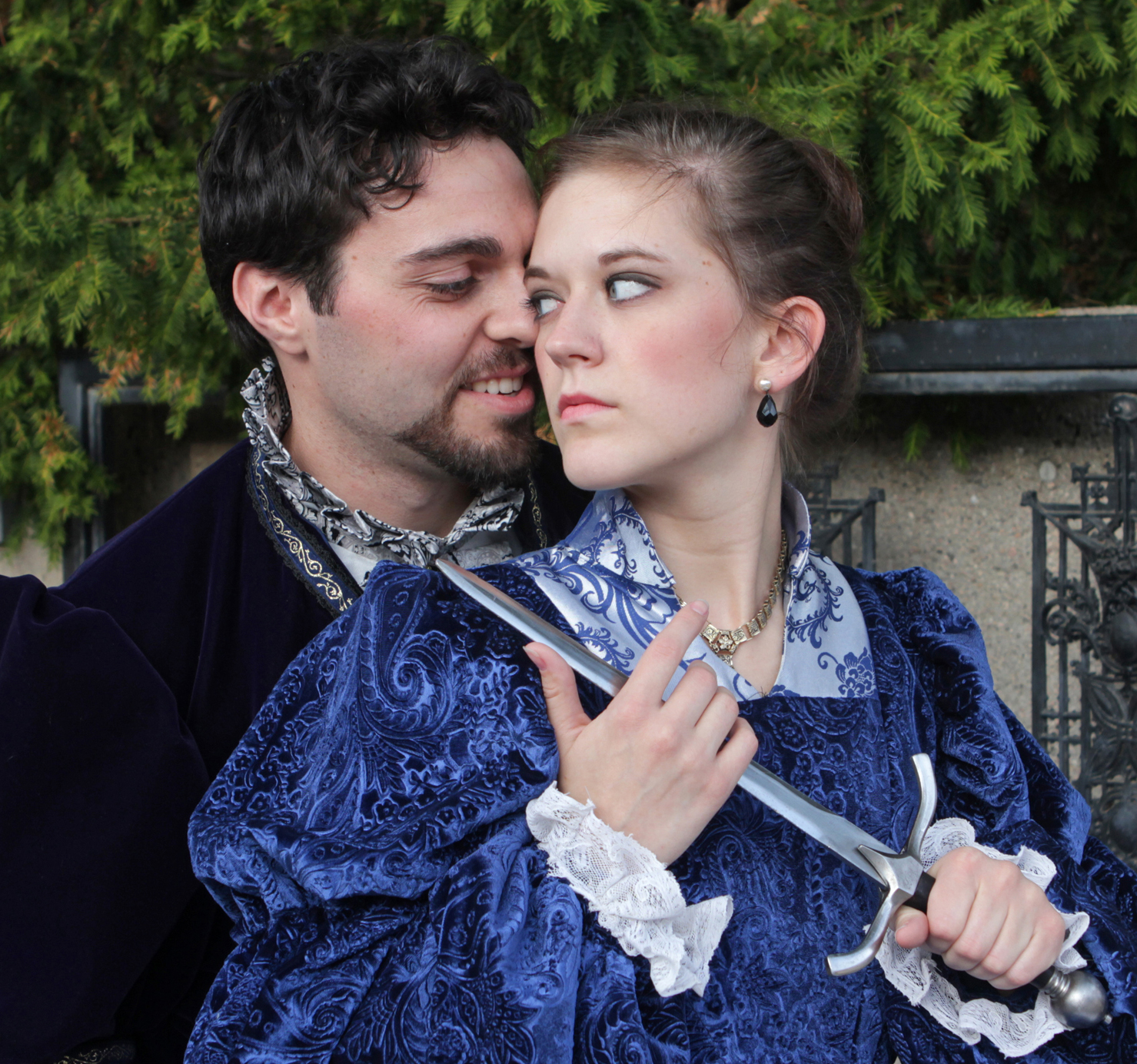 University Theatre opens its new season with a new adaptation of "Agravio," a play originally written in the Spanish Golden Age. The play was written by Ana Caro and adapted by Ian Borden of UNL and Amy Williamsen of the University of North Carolina, Greensboro.

Borden, assistant professor of theater and film, also directs the play.

"Agravio" performances are 7:30 p.m. Oct. 4-6 and 10-13, and 2 p.m. Oct. 14 in the Temple Building's Howell Theatre. Tickets are $16 general admission, $14 faculty/staff and senior citizens, and $10 for students. Tickets are available at http://www.unltheatretickets.com, the Lied Center ticket office (402-472-4747) or at the door one hour prior to curtain.

"Agravio" is a play of courage, betrayal and revenge that opens with Doña Leonora being betrayed by Don Juan. Shamed and dishonored, she hides herself and servant Flora in a convent only to learn that Juan is traveling north to Flandes. Leonora vows to travel after Juan and kill him to regain her honor.

The production is designed by undergraduates Aja Jackson (lighting) and Logan Caldwell (sound), and graduate students Joshua Rajaee (scenic) and Julie Douglass (costumes). Graduate student Erica King is the technical director and the stage manager is undergraduate Fred Drenkow.

The cast features undergraduate theater majors. Leonora is played by Kayla Klammer, and Jennifer Holm plays Leonora's servant. The role of Don Juan is played by David Michael Fox.
More details at: http://go.unl.edu/unltheatre