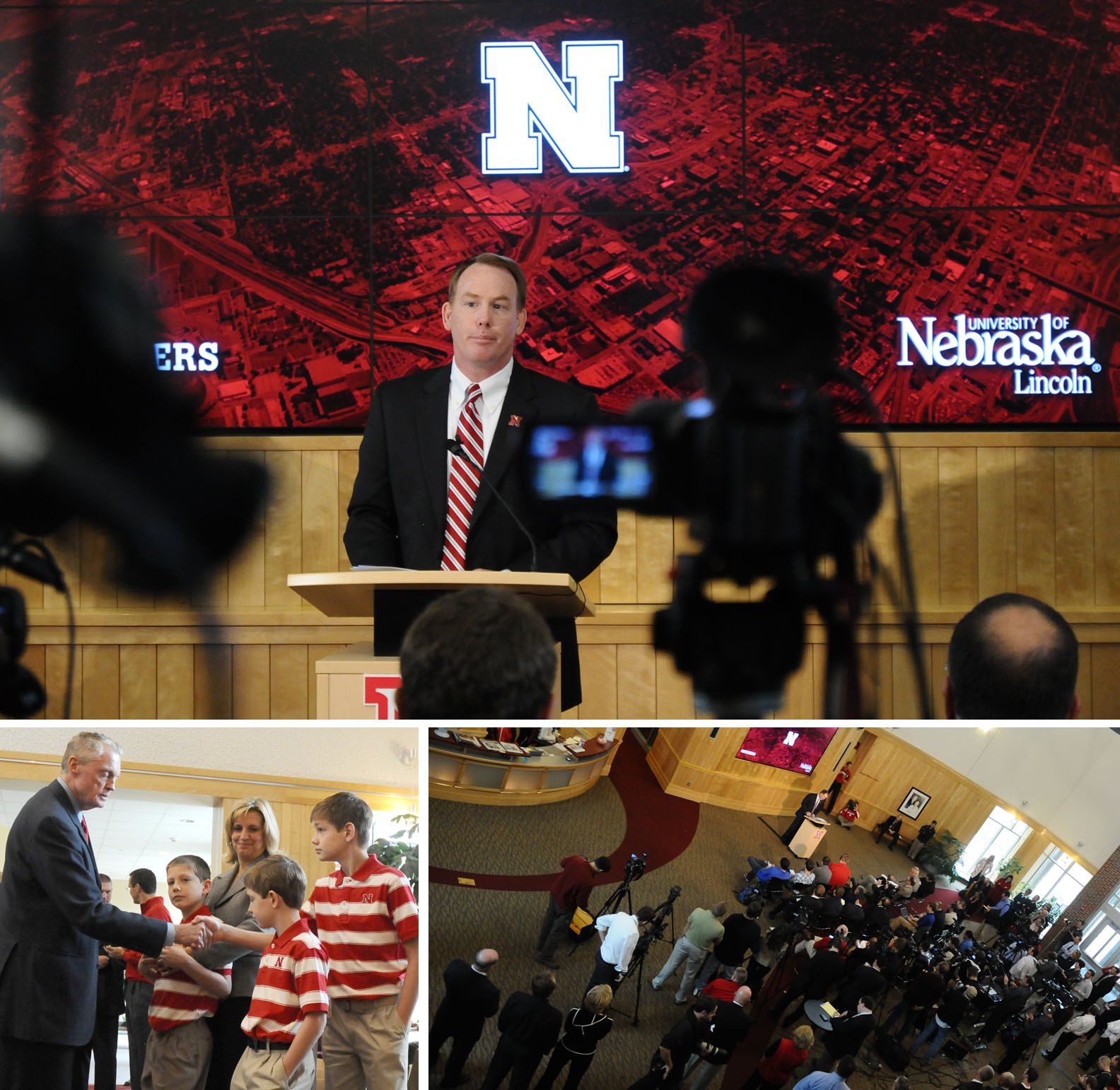 UNL's new director of intercollegiate athletics Shawn Eichorst said he is honored and humbled to lead "one of America's best collegiate athletic programs at such a phenomenal university."

Citing UNL's strengths in athletics, research and education, Eichorst was introduced to the media during a news conference Oct. 9. He officially takes over as the Huskers' AD Jan. 1 when current director of intercollegiate athletics Tom Osborne transitions to an emeritus role.

"I don't think this is a place where you have to reinvent the wheel," Eichorst said. "My goal will be to make something that is already great better."

Eichorst plans to focus on learning more about the Husker culture in the next three months. To obtain that goal, he wants to work as closely as he can with Osborne.

"A thank you to Coach Osborne for his support and willingness to let me learn from a legend," Eichorst said.

Eichorst also thanked his family, Chancellor Harvey Perlman, Husker coaches, fans and campus administrators.

"This is a special place, and a very special city in a very special state," Eichorst said.

Eichorst resigned as the University of Miami's athletics director last week to take the Nebraska post. He has also served in athletic departments at the University of Wisconsin (deputy AD) and University of Wisconsin-Whitewater (AD).

For more information on the new athletics director, go to http://go.unl.edu/eichorst.