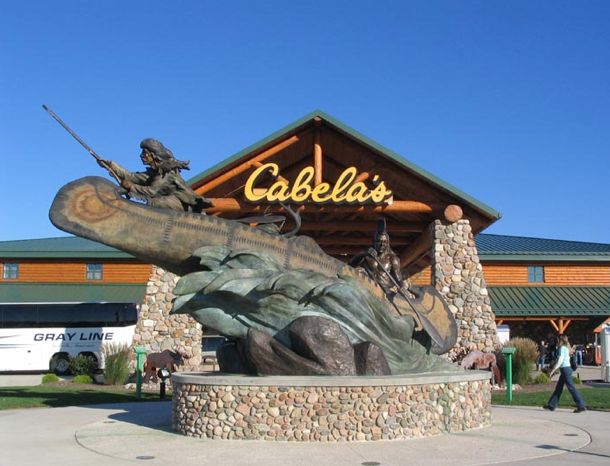 World's Foremost Bank, a subsidiary of Cabela's Inc., and the issuer of Cabela's CLUB Visa credit card, announced Jan. 26 plans to expand its Lincoln facilities and commit $1 million toward an educational endowment fund to benefit UNL students.

World's Foremost Bank is expanding its facilities at Technology Park to meet its growing business needs. The addition will accommodate up to 400 new employees. The company will break ground on the 40,000-square-foot addition in a few months and expects to complete construction by spring 2012.

The current 76,000-square-foot facilities, part of University of Nebraska Technology Park, serve as headquarters for World's Foremost Bank. The building also contains call centers for Cabela's catalog and credit card services and some of the company's corporate tech support operations, housing more than 700 employees.

As part of the expansion, World's Foremost Bank will acquire 9.41 acres of land from Technology Park. While the company expects the upcoming addition to meet its needs through 2017, the design will leave room for the possibility of another 40,000-square-foot expansion in the future.

The company, in partnership with Technology Park, will grant access to UNL to undeveloped and environmentally sensitive property for educational field programs related to sustainable environmental practices and natural resources studies.

Beginning with the 2012-2013 academic year, 16 need-based scholarships from the endowed fund will be awarded annually by UNL to graduates of Nebraska high schools, with preference given to applicants whose parents or guardians work for Cabela's Inc., or a subsidiary. Half of the scholarships will be designated for students pursuing fields related to environmental sustainability.

Three scholarships will be awarded for the 2011-2012 school year. The fund will also support UNL student research, experiential learning opportunities, community outreach and education related to environmentally sustainable methods.

"This tremendous corporate commitment means many more Nebraska students will receive the support they need to obtain an education today," said Clarence Castner, president of the NU Foundation. "The gift also provides support to the university's Campaign for Nebraska and its top goal to increase scholarship support for students."

More details at: http://nufoundation.org