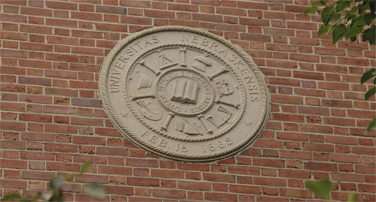 The NU Board of Regents meet today to consider an agenda that includes budget considerations, a proposed tuition increase, renaming the Physical Sciences Building and a resolution regarding UNL's athletic conference alignment.

The formal board meeting is at 1 p.m. in Varner Hall. Committee meetings begin at 9:30 a.m.

The agenda includes consideration of the university's 2010-11 operating budget and the 2011-2013 biennium budget request. James B. Milliken, NU president, outlined both budget proposals in a June 4 announcement. The request includes a proposed 6 percent tuition increase. Read more about the proposed budgets at http://go.unl.edu/7hc.

The regents will also consider approving naming the Physical Sciences Building after NU alum and former professor Theodore Jorgensen. Jorgensen received a bachelor and masters of arts degrees from NU in 1928 and 1930, respectively. He also worked on the Manhattan Project during World War II and taught on the Lincoln campus from 1938 to 1975.

Jorgensen is credited with reinvigorating the physics department by bringing the university into the modern age of research, specifically by the design and construction of the first proton accelerator west of the Mississippi. Learn more about Jorgensen at http://go.unl.edu/ptt.

Additional UNL action items include:

- Approval of Ronnie Green as vice president of NU and vice chancellor for the Institute of Agriculture and Natural Resources. The appointment is effective July 19.

- Ratify Farris Engineering and the Clark Enersen Partners to design the Ken Morrison Life Sciences Research Center.

- The renovation of the basement, first and second floors of Entomology Hall.

- Approve the purchase of a mass spectrometer for the Department of Chemistry's mass spectrometer facility.

- Change the name of the undergraduate major Nutrition Science and Dietetics to Nutrition and Health Sciences.

- Naming the Nebraska Strength and Conditioning Center in the Osborne Athletic Complex to the Ndamukong Suh Strength and Conditioning Center.

- Naming the equipment room on the first level of the Osborne complex the Lewis Equipment Room. And naming the six centers in the Athletic Department's Student Life Complex in honor of six major contributors.

- Naming the Whittier Building.

For more information or to listen to the meeting live, go to http://go.unl.edu/wnu. Regent meetings are open to the public.
More details at: http://go.unl.edu/3cz