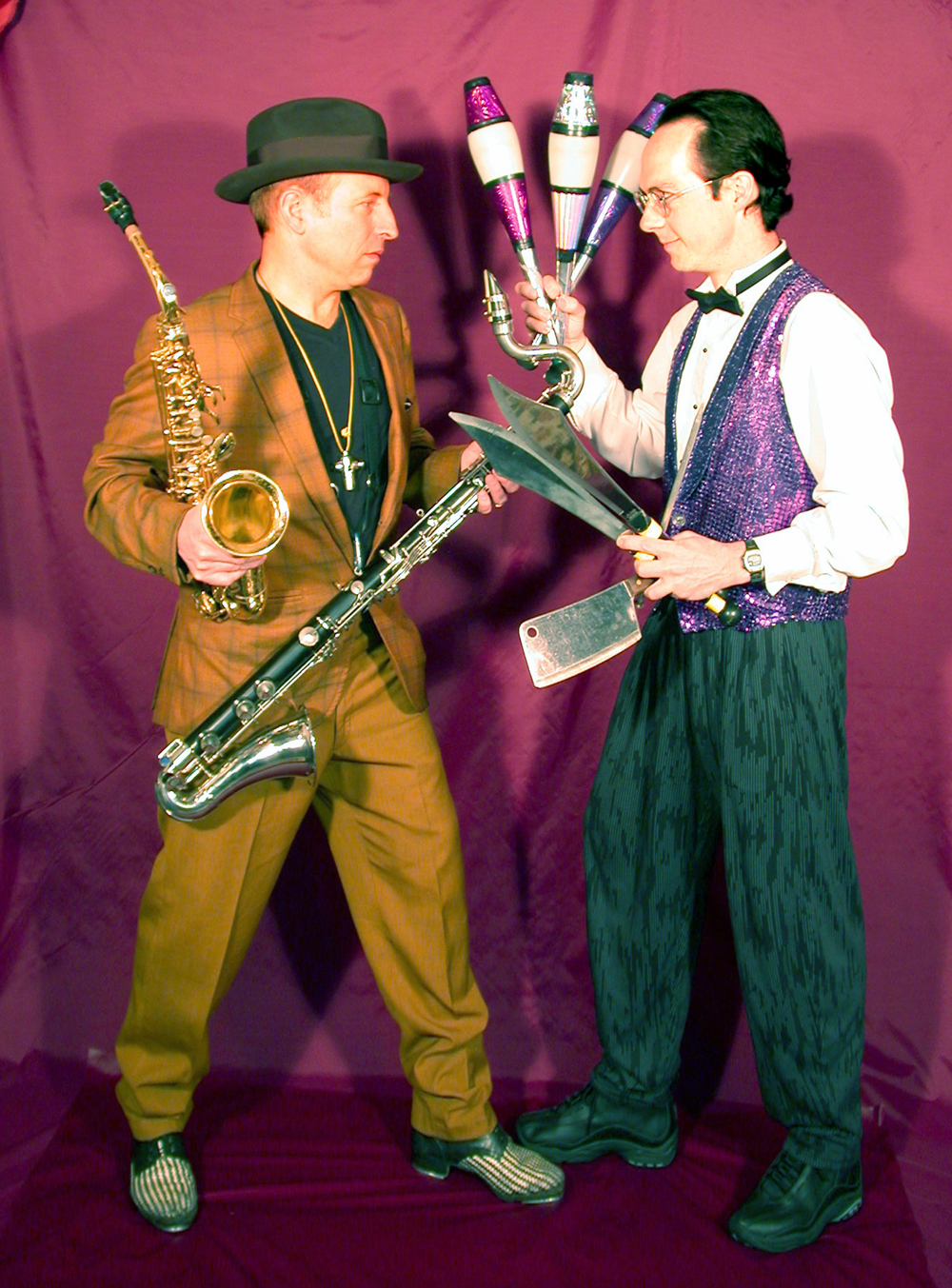 The Lied Center for Performing Arts will present JuggleMania with Shoehorn at 7 p.m. Nov. 1. Tickets for the event include a pre-show FamFest starting at 5:30 p.m.

Children's activities will be set up around the Lied lobbies and food will be provided. Tickets are $8 for children and $16 for adults and may be purchased at the Lied Center Ticket Office, 402-472-4747 or http://www.liedcenter.org.

Jugglemania with Shoehorn combines the antic talents of two professionals — Rhys Tomas and Shoehorn (aka Michael Conley). The tandem make hilarious physical and musical comedy look easy.

Thomas juggles anything he can, referring to his skills as "dancing with stuff." Shoehorn is a multi-talented musician who taps dances while simultaneously playing saxophone, clarinet, percussion or keyboards.

Pre-show activities will include plate spinning, scarf juggling, tap dancing, face painting and entertainment by the Lincoln Juggling Club. The event will also showcase the talent of On Approach, a three-piece emsemble that won Lincoln TeamMates' 2011 Talent for TeamMates competition. Group members are Jim Rhian, Ory Wickizer and Sam Costello.
More details at: http://go.unl.edu/liedcenter