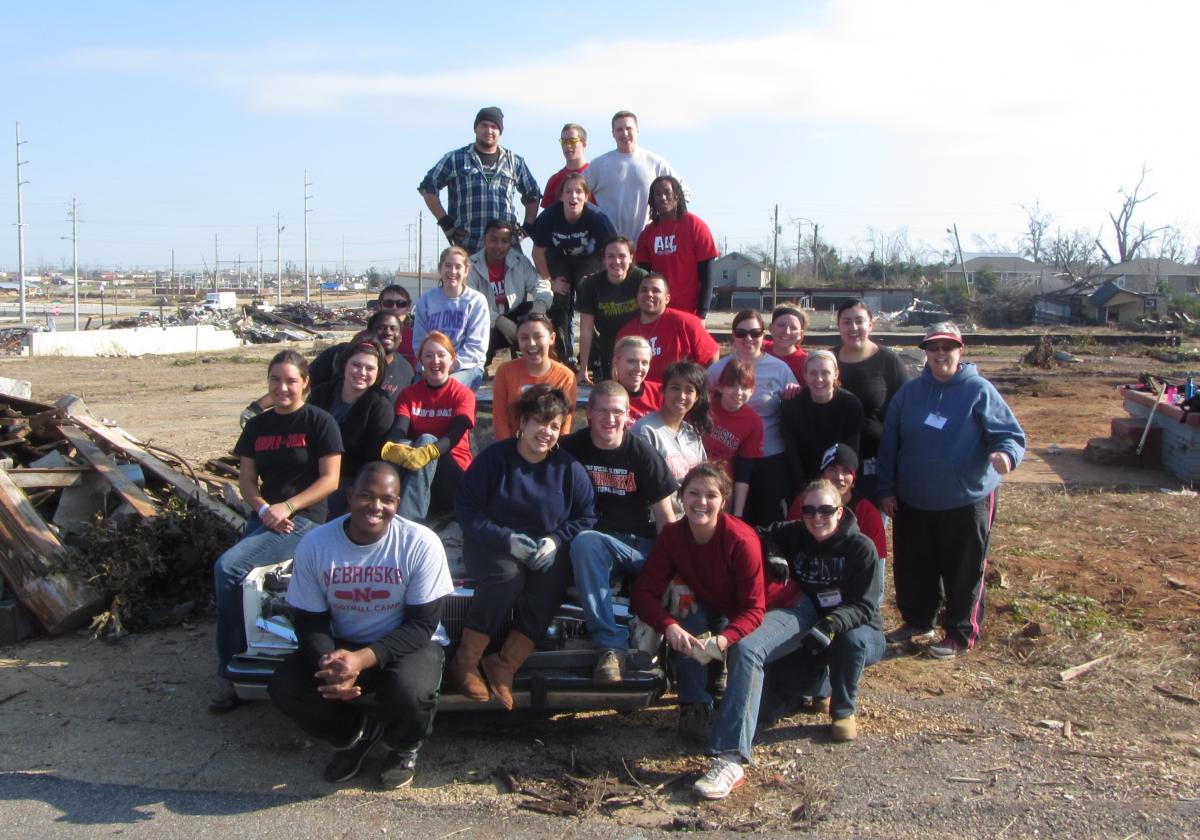 A December Winter service-learning trip to Tuscaloosa, AL. informational meetings is at noon on Wednesday, Nov. 7 in the Nebraska Union, room 222. The meetings are open to all faculty, staff and students.

The service-learning trip is Dec. 15-23. Participants will provide tornado recovery assistance, needed as twisters have struck Tuscaloosa in each of the past two years. The tornadoes destroyed several miles of residential and community property.

Participants will also have the opportunity to tour historical sites and learn about civil rights and how it relates to race relations and immigration.

Faculty and staff can participate in the trip as advisers to the students.

For more information, go to http://go.unl.edu/uh2.