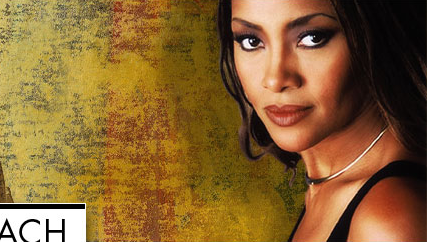 Kansas City singer/songwriter Angela Hagenbach and her quintet return to UNL to play the June 15 Jazz in June concert.

Now in its 19th season, the Jazz in June series offers Tuesday evening jazz performances in the great outdoors on the plaza west of the Sheldon Museum of Art. The concerts begin at 7 p.m. and draw thousands to campus.

A Jazz in June favorite, Hagenbach is a fashion-model-turned-jazz singer whose voice has been described as a mocha-rich contralto with razo-sharp intonation. She sings everything from swinging, straight-ahead jazz standards, blues and original compositions to sensual Latin jazz. Hagenbach has been twice selected by the U.S. Information Agency and the Kennedy Center for the Performing Arts to represent the United States as a jazz ambassador.

Hagenbach is accompanied by Rodger Wilder (piano), Danny Embry (guitar), Steve Rigazzi (bass), Doug Auwarter (drums) and Matt Otto (saxophone).

Other performances in the 19th season of Jazz in June are: June 22 - Jeff Newell's New-Trad Octet; and June 29 - The Jerry Hahn Band.

Concertgoers are encouraged to bring blankets or lawn chairs. Jazz in June performances are free and open to the public, however, concertgoers are asked to make a minimum donation of $10 per family to continue the series.

Before each concert visitors are invited to take a tour of the gardens on the UNL campus. The free tours start at 6 p.m. on the east side of Sheldon. Remaining tour themes are: June 15 - Westbrook Courtyard; June 22 - Love Gardens; and June 29 - Highlights of Sheldon's Sculpture Gardens.

The Sheldon will also offer Super Sleuth hunts in and around the museum for kids. And the Jazz in June Market offers food and shopping to concertgoers. The market opens at 5 p.m. on 12th and R streets.

For more information, go to http://www.jazzinjune.com.
More details at: www.jazzinjune.com