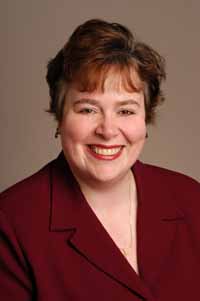 Stacey Lowery Bretz from Miami University of Ohio will present a national report that grew from her work on a National Academy of Sciences committee focused on the status, contributions and future direction of discipline-based education research. The presentation is 2 to 3 p.m. Nov. 30 in Bessey Hall room 109.

The talk, which is free and open to faculty and staff, is part of a meeting for UNL's Discipline-Based Education Research group. The group is led by Marilyne Stains, assistant professor of chemistry, and Leilani Arthurs, assistant professor of earth and atmospheric sciences.

Discipline-based education research combines knowledge of teaching and learning with deep knowledge of discipline-specific science content. It describes the discipline-specific difficulties learners face and the specialized intellectual and instructional resources that can facilitate student understanding. The committee on which Bretz served was charged to investigate questions essential to advancing discipline-based education research and broadening its impact on undergraduate science teaching and learning, synthesize empirical research on undergraduate teaching and learning in the science, explore the extent to which this research currently influences undergraduate instruction, and identify the intellectual and material resources required to further develop discipline-based education research.

Bretz was one of 15 members to serve on the National Academy of Sciences committee. She will present the consensus report and its guidance for future discipline-based education research. The talk will focus on physics, biological sciences, geosciences and chemistry.