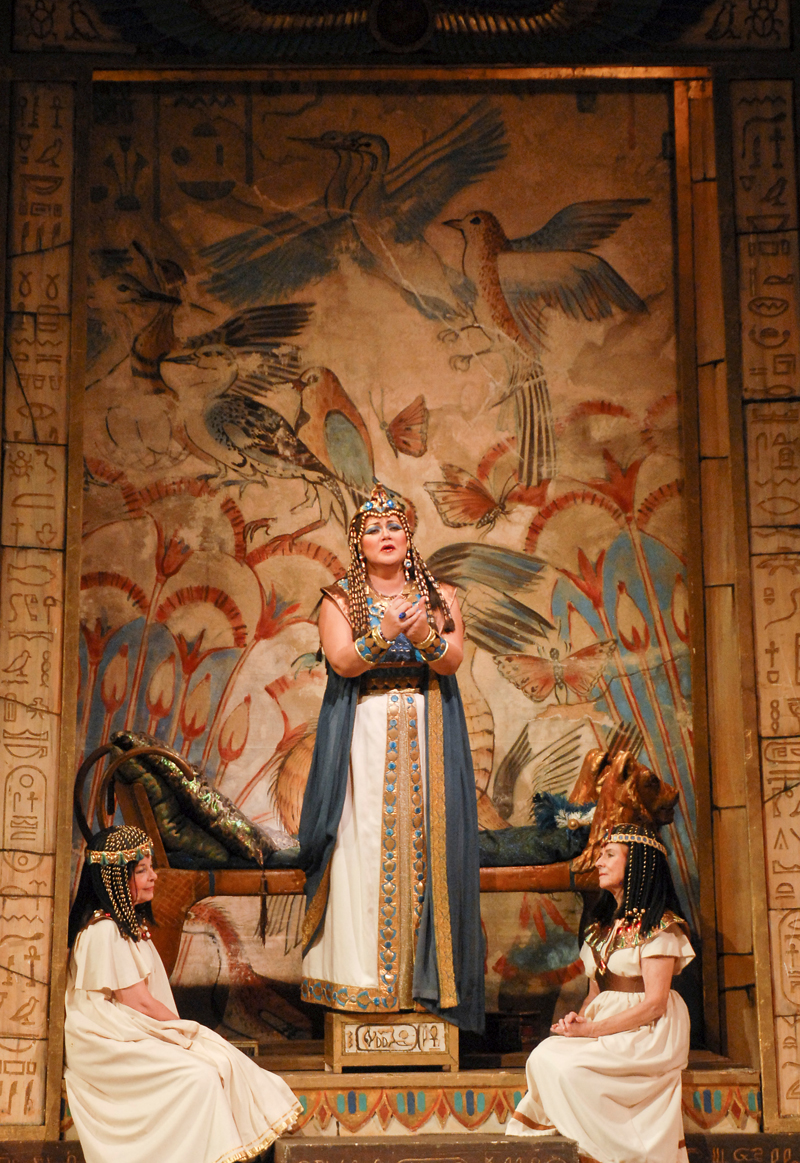 Mary Riepma Ross Media Arts Center will host a live broadcast of Verdi's "Aida" at 11:55 a.m. Dec. 15. An encore performance is at 1 p.m. Dec. 16. The performance is part of "The Met: Live in HD" series of live broadcasts from New York City's Metropolitan Opera House.

The Met's unforgettable production of Verdi's ancient Egyptian drama stars Liudmyla Monastyrska as the enslaved Ethiopian princess caught in a love triangle with the heroic Radamès, played by Roberto Alagna, and the proud Egyptian princess Amneris, sung by Olga Borodina. Fabio Luisi conducts.

The expected running time of the opera is 3 hours and 54 minutes.

Tickets are $24 general admission, $22 senior citizens, $17 for Friends of the Ross, $16 students and children, $6 Nebraska Wesleyan Students (with a valid student ID), and $5 for UNL students (with a valid NCard).

For more information, go to http://www.theross.org.