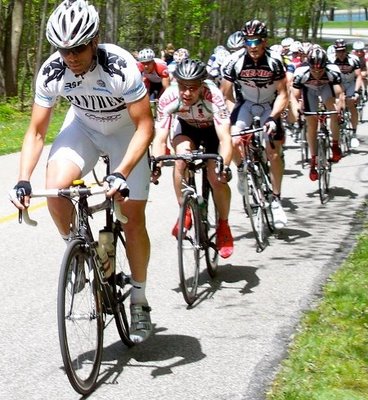 Andy Clarke, president of the League of American Bicyclists in Washington, D.C., will discuss how to create a more bicycle-friendly campus at 9:30 a.m., Feb. 12 in the Nebraska Union, room 204. The presentation is free and open to the public.

Clarke's visit corresponds with an initiative taken by the Association of Students of the University of Nebraska. The ASUN Senate on Nov. 3 unanimously approved a bill that created the Bicycle Transportation Ad Hoc Committee, which was charged with evaluation, assessment and execution of steps toward becoming a "Bicycle Friendly University" as defined and awarded by the League of American Bicyclists.

The mission of the League of American Bicyclists is to promote bicycling for fun, fitness and transportation and work through advocacy and education for a bicycle-friendly America.

Clarke was appointed executive director of the league in 2004 after successfully leading efforts to create, interpret and implement the various transportation programs that are available to improve conditions for bicycling and walking as the league's state and local advocacy director.

Before joining the league in 2003, Clarke was on contract to provide technical assistance to the Pedestrian and Bicycle Information Center on site at the Federal Highway Administration. In addition to his policy background, Clarke has managed a range of bicycle and pedestrian planning projects at the state and metropolitan levels and has worked extensively with state and local advocacy groups. Clarke is a 1984 graduate of the University of Birmingham, United Kingdom, with an undergraduate degree in law.

For more information about the ASUN resolution and Clarke's visit, contact Will Harmon, ASUN senator, at (402) 472-9479.