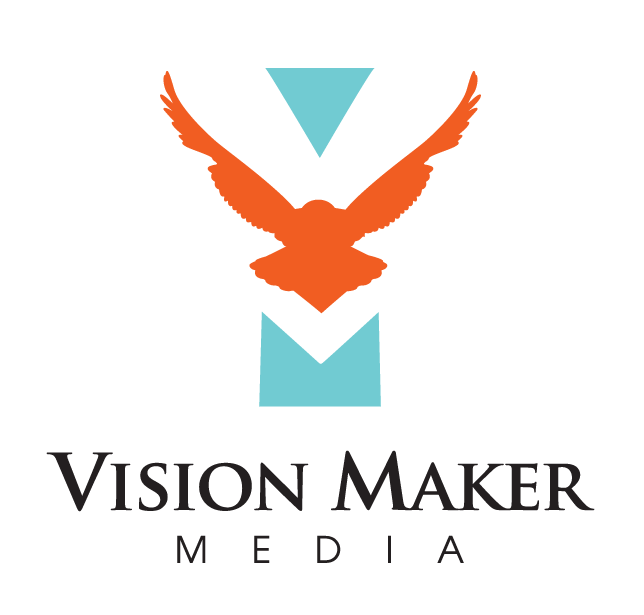 Native American Public Telecommunications announces its official new corporate name: Vision Maker Media.

After a year of study, the Board of Directors approved the name change this past summer.

This new name also includes a new logo: an eagle in silhouette, captured in flight. The eagle is revered in many Native circles as a messenger, protector, and leader. Its feathers are considered sacred, and its reverence extends to modern American symbolism as well as traditional Native American spirituality.

"In February 2013, to coincide with our organization's 37th anniversary, we'll be launching a new website that focuses on serving our multi-client base through defined user needs and an ease-of-functionality user-interface design," said Executive Director Shirley K. Sneve (Rosebud Sioux).

Learn more about the recent rebrand in the blog "New Year, New Beginnings" written by Vision Maker Media's Chairman of the Board, Brian Bull (Nez Perce), at http://www.visionmakermedia.org/new_year_new_beginnings.

Vision Maker Media, a nonprofit 501(c)(3) which receives major funding from the Corporation for Public Broadcasting, shares Native stories with the world through support of the creation, promotion and distribution of Native media. Founded in 1977, it advances media that represents the experiences, values, and cultures of American Indians and Alaska Natives.

Vision Maker Media is the premier source for quality Native American and Pacific Islander educational and home videos. All aspects of its programs encourage the involvement of young people to learn more about careers in the media to be the next generation of storytellers.

Located at UNL, Vision Maker Media offers student employment, internships and fellowships. For more information, visit visionmakermedia.org.