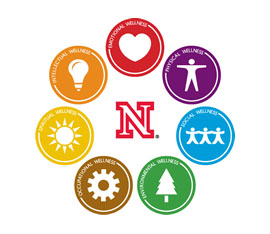 Campus Rec is offering two nutrition-related presentations on Feb. 16 and 17. Both presentations are free for UNL students and Campus Rec members. Admission for all others is $6.

On Feb. 16 the session "Never Say Never" will be offered in the Campus Rec Center, room 230. The presentation will featuring information on how individuals can eat what they love and how to choose correct food portions.

The Feb. 17 session will examine "Workout Supplements Fact and Fiction" in the Campus Rec Center, room 55c. Information will be presented on the truths and myths of supplements.

Pre-registration is requested but not required. Register at the member service desk at the Campus Rec Center. For more information, call (402) 472-4753.

More details at: http://go.unl.edu/298