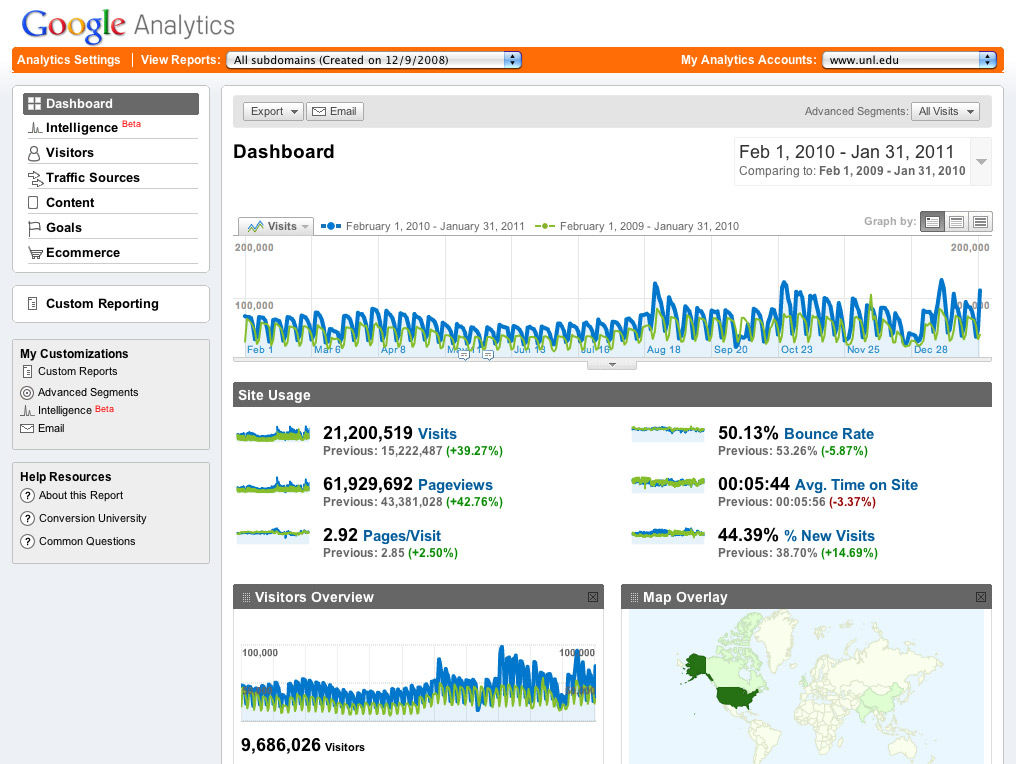 For the first time ever, pages delivered from the UNL website surpassed 5 million per month on a trailing-12-months basis, according to Google Analytics.

A total of 61,929,692 pages were served from "unl.edu" domains from Feb. 1, 2010 through Jan. 31, 2011. That is an increase of more than 42 percent from the same period the previous year.

The all-time single-day record for page views served by "unl.edu" was the first day of fall semester this academic year. A total of 501,921 UNL web pages were delivered as classes opened on Aug. 23, 2010.

For more information, go to the Web Developer Network site at http://wdn.unl.edu/.
More details at: http://go.unl.edu/yko