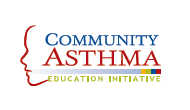 Saint Elizabeth's Regional Medical Center is providing free asthma education services to all UNL employees and family members.

The programming is offered through Saint Elizabeth's Community Asthma Education Initiative. Services offered include: group presentations for families and staff with asthma (includes refreshments); appointments to receive a home visit by respiratory therapists to discuss asthma-friendly environments; and continuing education units for staff nurses, emergency medical technicians and respiratory therapists.

The home visits include a kit with a peak flow meter, spacer, literature and hypoallergenic covers for a mattress and pillow. The kits are valued t $100.

All services and supplies are free and covered by grant funding.

To set up a free in-home assessment, call 402-580-2649. For a group or on-site occupational asthma education session, call 402-450-8851.
More details at: http://go.unl.edu/jyu