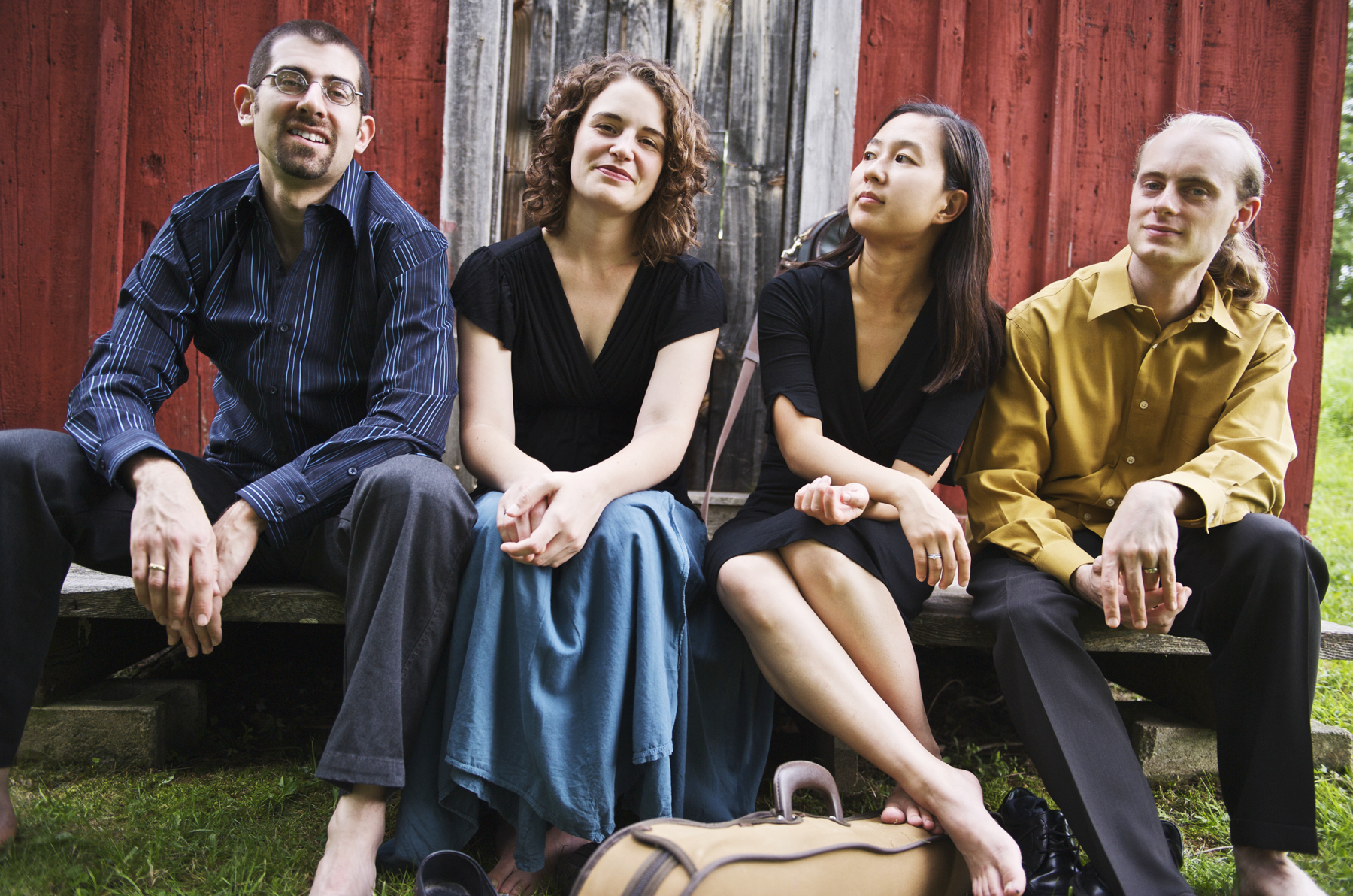 The Chiara String Quartet is featured in the next Hixson-Lied Concert Series performance, 7:30 p.m. Jan. 29 in Kimball Recital Hall. The program includes Beethoven's Quartet No. 1 in F Major, Op. 18; Dutilleux's " Ainsi la Nuit;" and Ravel's String Quartet in F Major.

Tickets — $20 for adults, $10 for seniors and $5 for students — are available at the Lied Center for Performing Arts box office, by calling 402-472-474, or at the door before the performance.

The Chiara String Quartet includes Rebecca Fischer and Hyeyung Julie Yoon, violins; Jonah Sirota, viola; and Gregory Beaver, cello.

"We're looking forward to featuring two gorgeous string quartets by French composers — Ainsi la Nuit by Henri Dutilleux, and the great string quartet by Maurice Ravel," Fischer said. "It may not be surprising that both composers were quite influenced by the painters of their respective times, since in both pieces one can hear and almost feel an immense variety of sound colors associated with much French music.

"We will begin the program with Beethoven's Quartet No. 1 in F Major, Op. 18, a memorable work, the slow movement of which was inspired by the heart-breaking burial scene in 'Romeo and Juliet.'"

The Chiara Quartet have been artists-in-residence at UNL since 2005. In the summer, they are in residence at Greenwood Music Camp and the UNL Chamber Music Institute.

Their recording of Jefferson Friedman's String Quartet No. 3 was nominated for a Grammy Award in 2011.

The Chiara String Quartet have one additional concert date in their Hixson-Lied Concert Series — 7:30 p.m. March 26 in Kimball Recital Hall.
More details at: http://www.chiaraquartet.net