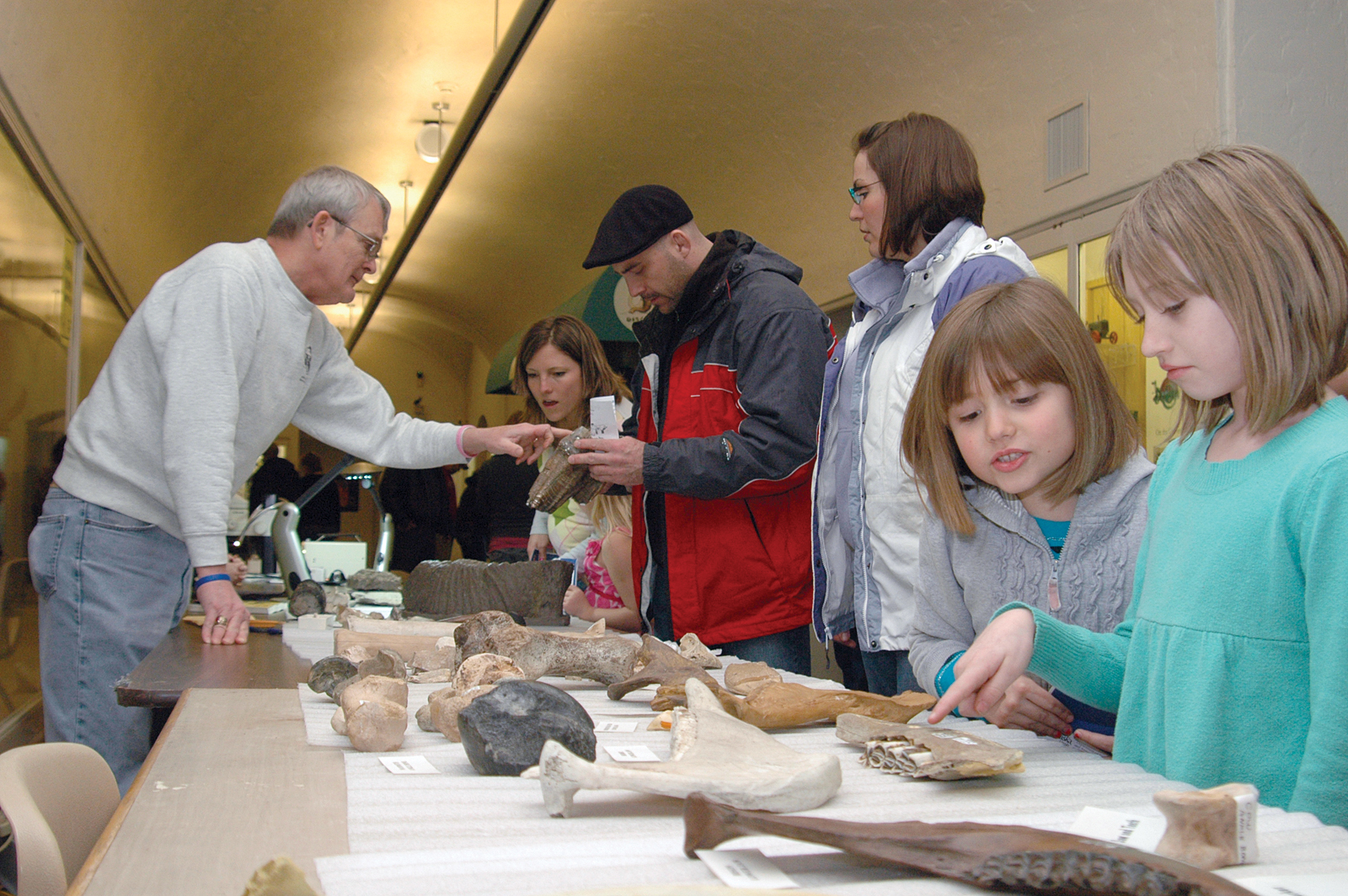 The ninth annual "Dinosaurs and Disasters" event is 9:30 a.m. to 4:30 p.m. Feb. 2, at the University of Nebraska State Museum of Natural History in Morrill Hall.

"Dinosaurs and Disasters" is an Earth science learning event hosted by the State Museum and the Department of Earth and Atmospheric Sciences. Regular museum admission will be charged. Admission is free for UNL faculty, staff, students and immediate family (with a valid NCard). Parking is free in front of the museum.

UNL scientists and students will provide hands-on activities and demonstrations to engage visitors in scientific discovery. Topics include fossils, tsunamis, tornadoes, meteorites, microbes, drought, Antarctica and more. Children will have the opportunity to give a weather forecast like a meteorologist and dig for fossils like a paleontologist. Visitors are welcome to bring a rock or fossil for a scientist to identify. They are also encouraged to bring canned food items for the UNL American Association of Petroleum Geologists Student Chapter's food drive to benefit the People's City Mission.

For one day only, Mueller Planetarium will present the new fulldome show, "Into the Deep." Scientists know more about the surface of the Moon than the wonders hidden beneath the waves of our planet's seas. This 30-minute show explores the world's mysterious oceans, and the creatures that inhabit them. Show times are 11 a.m., noon, 1, 2 and 3 p.m. There is an additional charge for planetarium shows.

For more information on "Dinosaurs and Disasters" go to http://www.museum.unl.edu.
More details at: http://go.unl.edu/4nc