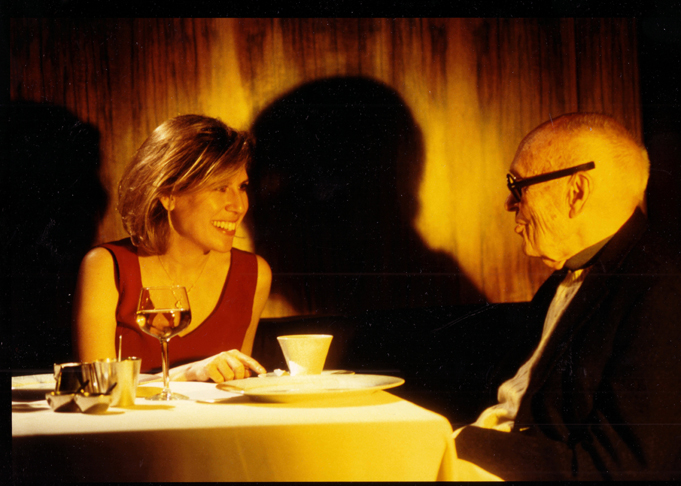 The work of Philip Johnson, the architect who designed the Sheldon Museum of Art, will be featured in the Geske Lecture, 7 p.m. Feb. 5 at the Sheldon.

The lecture, "Philip Johnson: The Art of Architecture," will be led by Hilary Lewis, an architectural historian. The talk is free and open to the public. A free reception follows the lecture.

The Sheldon is celebrating its 50th anniversary in 2013.

Lewis said Johnson always saw architecture through the lens of art.

"Unlike many of his contemporaries, he was a formalist who considered projects from a visual and even cinematic perspective rather than a functionalist one," Lewis said. "This puts Johnson more in line with pre-modern architecture."

Lewis has collaborated with leading figures of the building industry. With Johnson, she wrote two books, multiple articles and produced a short film during 12 years of ongoing work. Lewis recorded Johnson's memoirs and ideas on architecture, making her today the premier source for information on the late architect.

Lewis has taught architectural and urban history at Harvard University and MIT, as well as real estate finance and development at Harvard's Graduate School of Design.

The Norman and Jane Geske Lectureship in the History of the Arts was established in 1995 through a donation by Norman and Jane Geske and features noted scholars in the history of the visual arts, music, theatre, dance, film or architecture.
More details at: http://go.unl.edu/cku