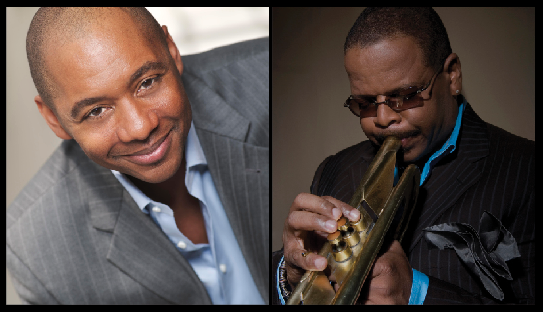 Jazz luminaries Terence Blanchard and Branford Marsalis are teaming up for a 7:30 p.m., Feb. 25 performance at the Lied Center for Performing Arts. The concert will include compositions ranging from jazz classics to original pieces.

Marsalis, a New Orleans native and legendary saxophonist, was born into one of the world's most distinguished musical families. The family includes patriarch/pianist/educator Ellis Marsalis, and Branford's siblings Wynton, Delfeayo and Jason. He gained initial acclaim for his saxophone playing through his work with Art Blakey's Jazz Messengers and his brother Wynton's quintet in the early 1980s before forming his own ensemble. As a three-time Grammy winner, he continues to exercise and expand his skills as an instrumentalist, a composer and the head of Marsalis Music, the recording label he founded in 2002.

Blanchard has also established himself as one of the most influential jazz musicians and film score masters of his generation. He has more than 29 albums to his credit and is a multi-Grammy winner and nominee. As a film composer, he has more than 50 scores to his credit and received a Golden Globe nomination for Spike Lee's "25th Hour."

The evening performance at the Lied Center will consist of two acts, each featuring Marsalis or Blanchard and their respective bands. Each musician will also be a guest soloist on various numbers in the other's set.

Tickets are $46/$39 for adults and $23/$19.50 for students and youth age 18 and younger.
More details at: http://go.unl.edu/dbz