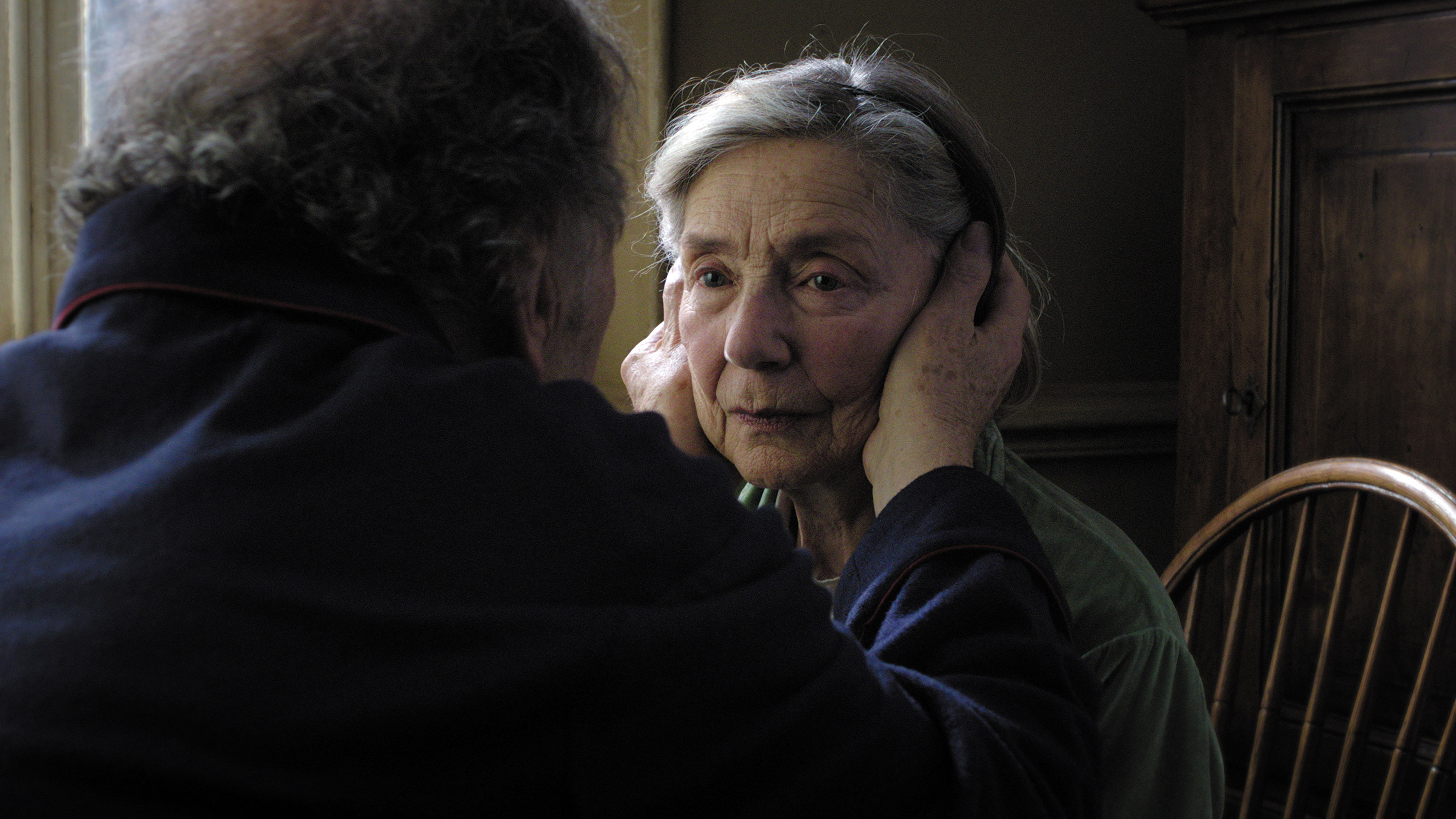 The Academy Award nominated film "Amour" and documentary "56 Up" open today at the Mary Riepma Ross Media Arts Center. An "Amour" movie talk is scheduled for Feb. 24.

"Amour" is rated PG-13 and plays through March 7. The documentary "56 Up" is unrated and plays through Feb. 28.

Directed by Michael Haneke, "Amour" features the love of an octogenarian couple put to the ultimate test. Georges (played by Jean-Louis Trintignant) and Anne (Emmanuelle Riva) are retired classical-music teachers enjoying their golden years. However, Anne has a stroke and is partially paralyzed. Georges remains devoted, but struggles with the formidable task of becoming Anne's full-time caretaker. And a visit from their adult daughter reaffirms just how secluded the couple has become since retiring.

"Amour" has received Academy Award nominations for best motion picture, best foreign language film, best actress, best director and

A movie talk on "Amour" is scheduled for 1:55 p.m., Feb. 24 at the Ross. The talk follows an 11:45 a.m. screening. Admission to the talk is free. Tickets to the film are at regular Ross prices.

Marcia Matties, outreach coordinator for the Nebraska State Stroke Association, will moderate the discussion. Panelists include Dr. James Bobenhouse, a neurologist with Neurology Associates; Beth Malina, a registered nurse and stroke program coordinator with St. Elizabeth Regional Medical Center; Amy Goldman, strokes program manager with Madonna Rehabilitation Hospital; Larry Obrist, a stroke survivor and stroke unit volunteer at St. Elizabeth and Madonna hospials; and Susan Burkey, a registered nurse and clinical program coordinator with HoriSun Hospice.

The "Up" movie series was started in 1964 by acclaimed filmmaker Michael Apted. It was initially an experimental series for Granada TV called "Seven Up." The original concept was to interview 14 children from diverse socio-economic backgrounds from all over England, to see whether a class system was in place. By asking the children about their lives and their dreams for the future, differences in attitudes and opportunity were witnessed.

For almost a half century, Apted has interviewed the original group every seven years, examining the progression of their lives. Now they are 56.

From cab driver Tony, to schoolmates Jackie, Lynn and Susan and the iconoclast Neil, the present age brings more life-changing decisions and surprising developments. From success and disappointment, marriage and childbirth, to poverty and illness, nearly every facet of life is discussed with the group, as they assess whether their lives have ultimately been ruled by circumstance or self-determination.

For more information, including show times and ticket prices, go to http://www.theross.org or call 402-472-5353.