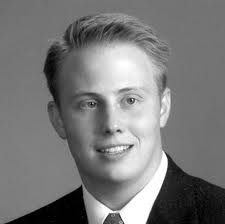 Nathan Haecker, a physician at the University Health Center, was awarded the Affiliates New Professional Award by the American College Health Association.
ACHA is a national nonprofit association that represents the interests of college health professionals and the campus communities they serve.

Presented for the first time in 2002, this award recognizes ACHA members who have provided service to the field of college health for five years or less and who have made significant contributions to their institutions and/or affiliate. Dr. Haecker is a member of the Central College Health Association, an ACHA affiliate.

Haecker has been a physician at the UHC since 2008 and has served as chief of staff since 2009. He has been instrumental in the creation of a nursing triage system and has been a super-user of the electronic health record, developing documentation templates to reflect best practices and to improve patient documentation. Haecker contributes to planning and strategy for clinical services and was actively involved in the Health Center's AAAHC accreditation process.

Haecker has participated in outreach events such as New Student Enrollment, Men's Health Month, Marching Band educational presentations, and pre-medicine student shadowing. He serves as a mentor for military veterans on campus and frequently speaks to pre-health classes and student organizations.