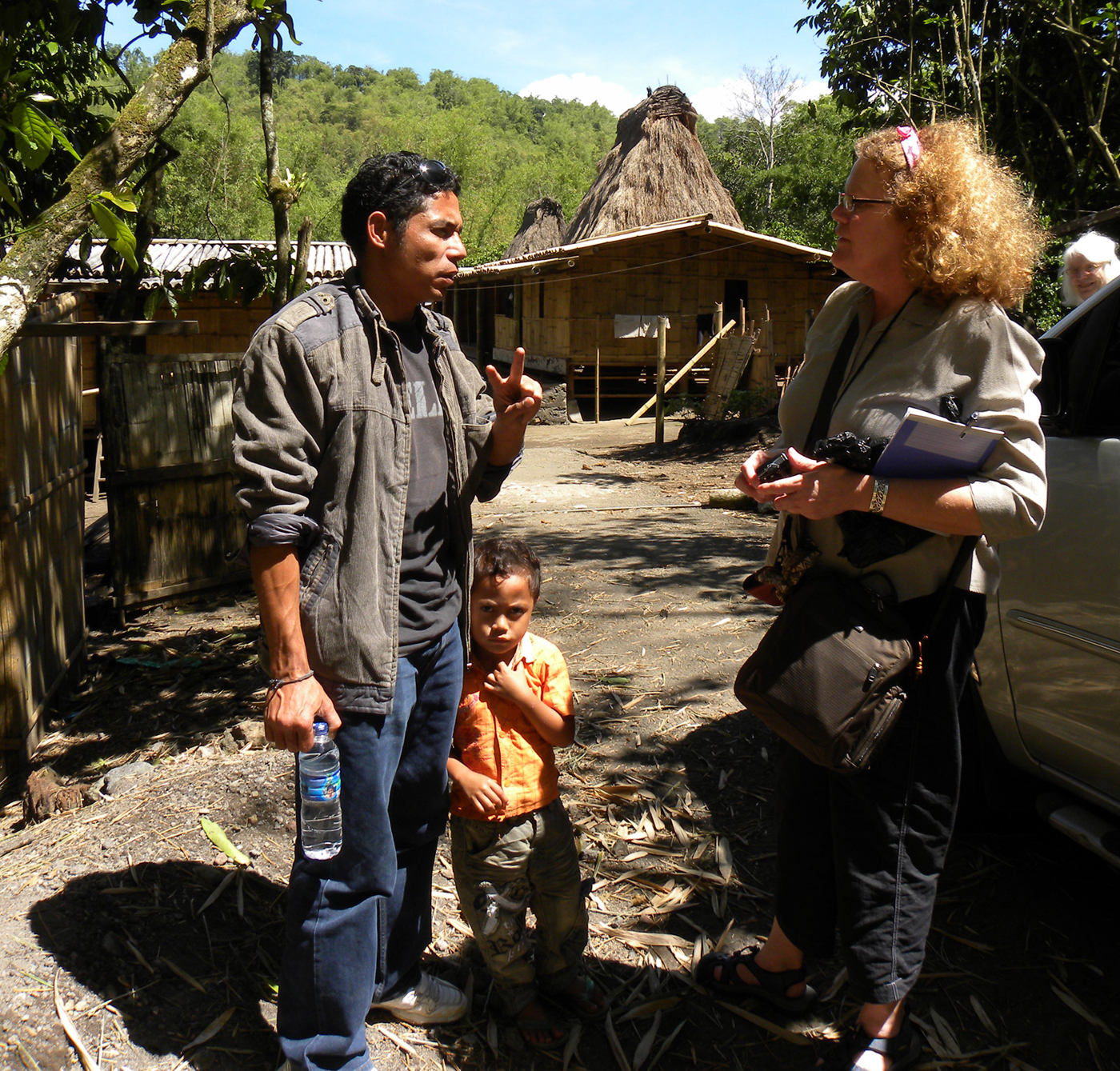 The woven art of Indonesia, with particular attention given to the ikats woven on the archipelago, is the subject of "Woven Art of Indonesia: Makers, Meaning and Significance," a new exhibit at UNL's Robert Hillestad Textile Gallery.

Curated by Barabra Rieke Turner, the exhibit is open through April 5.

"Woven Art of Indonesia" features materials selected by Turner from her collection and those of Carolyn Kitterer of Lincoln; Ruth Bright Mordy of St. Paul, Minn.; the University of Nebraska State Museum; the UNL Textile, Merchandising and Fashion Design Historic Textiles Collection; and private loans. The exhibition showcases the culturally significant weaving methods and materials that pass from generation to generation in Indonesia.

Turner's selections feature images and motifs directly related to the intersection of the millennium-old tradition of textile weaving and the impact of outside forces bringing change to this culture.

The public is invited to participate in an open indigo sampling studio with Turner and Jay Rich from 2 to 6 p.m. April 5 in Room 22, Home Economics Building. Call 507-382-8306 for details.

A First Friday public reception is 5 to 7 p.m. April 5, with a gallery talk by Turner at 6 p.m.

The exhibit partially fulfills Turner's thesis work in the UNL Department of Textiles, Merchandising and Fashion Design.

For more information, go to http://textilegallery.unl.edu.