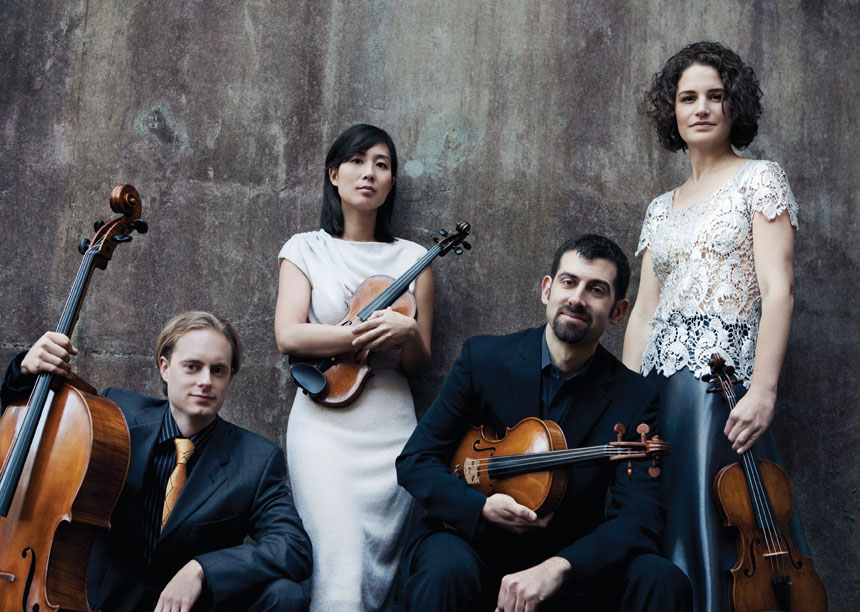 The Chiara String Quartet present the final concert of the 2012-2013 Hixson-Lied Concert Series at 7:30 p.m. March 26 in Kimball Recital Hall. The quartet will be joined by Mark Clinton, professor of piano, and Jeffrey McCray, assistant professor of bassoon.

Tickets — $20 general admission, $10 seniors and $5 students — are available at the Lied Center Box Office, by calling 402-472-4747, or at the door.

The program includes Haydn's String Quartet in C Major, Op. 20, No. 2; Dan Welcher's "The Wind Won't Listen" (Nebraska premiere) for bassoon and string quartet; and Dvorak's Piano Quintet in A Major, Op. 81.

The Chiara String Quartet includes Rebecca Fischer and Hyeyung Julie Yoon, violins; Jonah Sirota, viola; and Gregory Beaver, cello.

The Chiara String Quartet have been artists-in-residence at UNL since 2005. They are also currently Harvard University's Blodgett Artists-in-Residence. In the summer, they are in residence at the Greenwood Music Camp and UNL's Chamber Music Institute.

For more information, go to http://www.chiaraquartet.net.