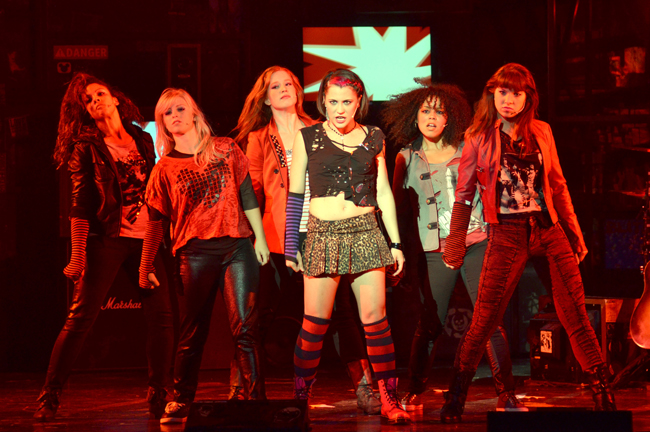 The Lied Center for Performing Arts will present Green Day's "American Idiot" at 7:30 p.m. March 29 and 2 and 7:30 p.m. March 30.

Based on the rock band Green Day's album of the same name, this musical tells the story of three lifelong friends forced to choose between their dreams and the safety of suburbia as they search for meaning in the post-9/11 world. The musical won two Tony awards and features such smash hits as "Boulevard of Broken Dreams," "American Idiot" and "21 Guns."

Through incredible spectacle, thrilling performances and with the hope embodied by a new generation, "American Idiot" has given audiences the time of their lives night after night since its Broadway run at the St. James Theatre (March 2010-April 2011) and its subsequent North American tour, which launched in December 2011 in Toronto.

Tickets can be purchased at the Lied Center Ticket Office, 301 N. 12th St., by phone at 402-472-4747 or online at http://www.liedcenter.org. Ticket prices start at $44 for adults and $22 for youth.

Pre-show talks, scheduled one-half hour before performance, will be led by Becky Key Boesen, Brad Buffum and Dustin Hayes. The talks, free to ticket holders, will be in the Lied Center's Steinhart Room.

This Lied event is sponsored by the Nebraska Lottery. The Lied Center's 23rd season is supported by Friends of Lied, Ameritas and Union Bank. All events in the Lied Center are made possible entirely or in part by the Lied Performance Fund, established in memory of Ernst F. Lied and his parents, Ernst M. and Ida K. Lied. The Nebraska Arts Council, a state agency, has supported the programs of this organization through its matching grants program funded by the Nebraska Legislature; the National Endowment for the Arts, a federal agency; and the Nebraska Cultural Endowment.