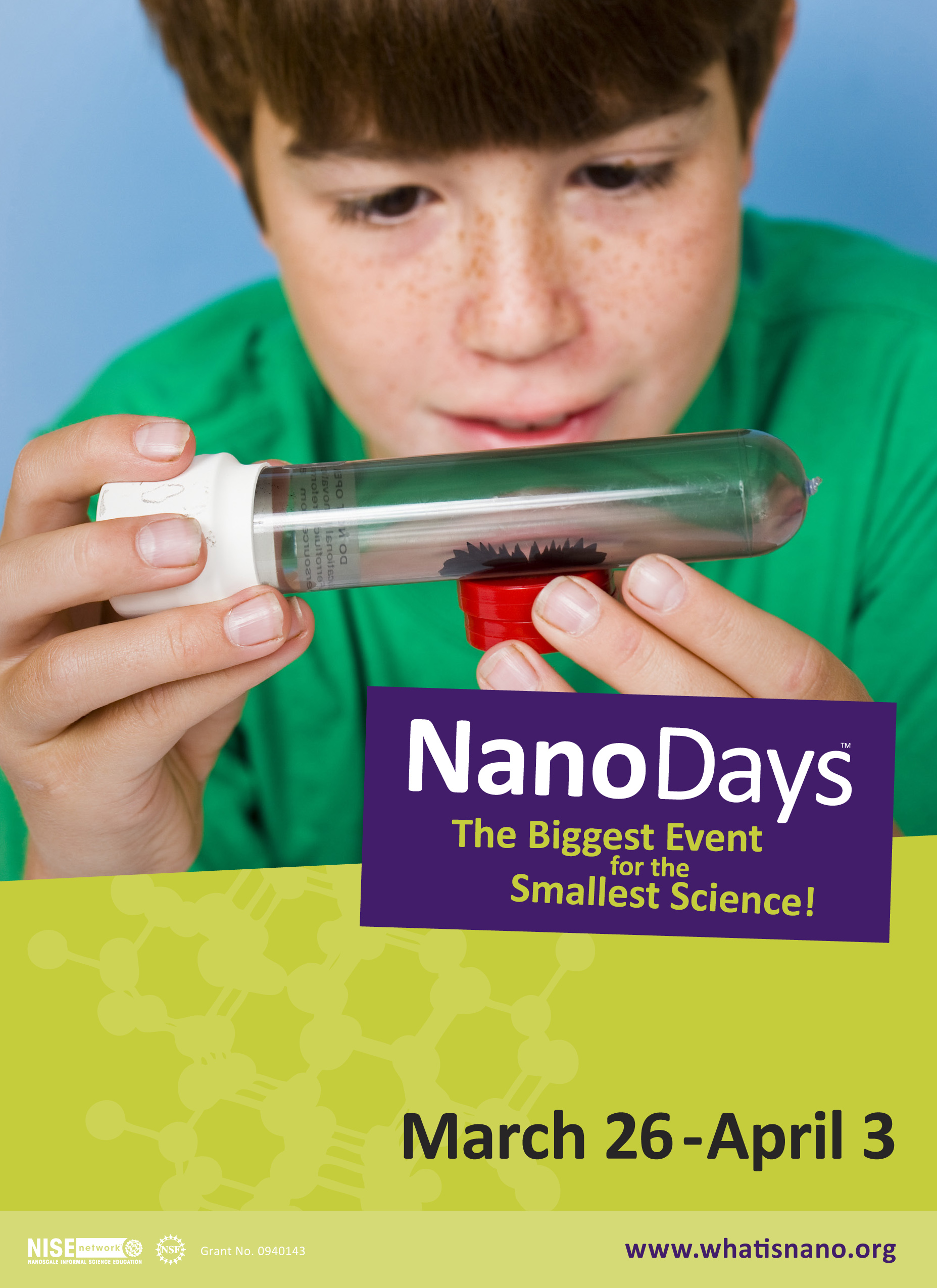 Nebraska families have an opportunity this weekend to spend time together while learning about the strange world of nanoscale.

NanoDays is 1 to 4 p.m. April 6 at Gateway Mall, 66th and O streets.

The event is free and open to the public and will introduce participants to the nanoscale, where molecules interact with one another in startling ways. NanoDays participants will learn about amazing discoveries and inventions, like fabric that stays waterproof like a duck, DNA fragments that connect to each other through self-assembly, and pencil lead that can conduct electricity. The event will include an "Ask a Scientist" panel and a NanoArt competition.

The first 100 elementary and middle school students who visit each of the stations will receive nanoscience-themed T-shirts.

Research at the nanoscale is done in many areas including physics, chemistry, material sciences, engineering, biology and medicine. Nanoscientists study and make new applications that improve computers, medical treatments, energy efficiency and more.

NanoDays is organized nationally by the Nanoscale Informal Science Education Network. Locally, it is sponsored by Nebraska EPSCoR in collaboration with UNL's Materials Research Science and Engineering Center and the Nebraska Center for Materials and Nanoscience.
More details at: http://go.unl.edu/0cg