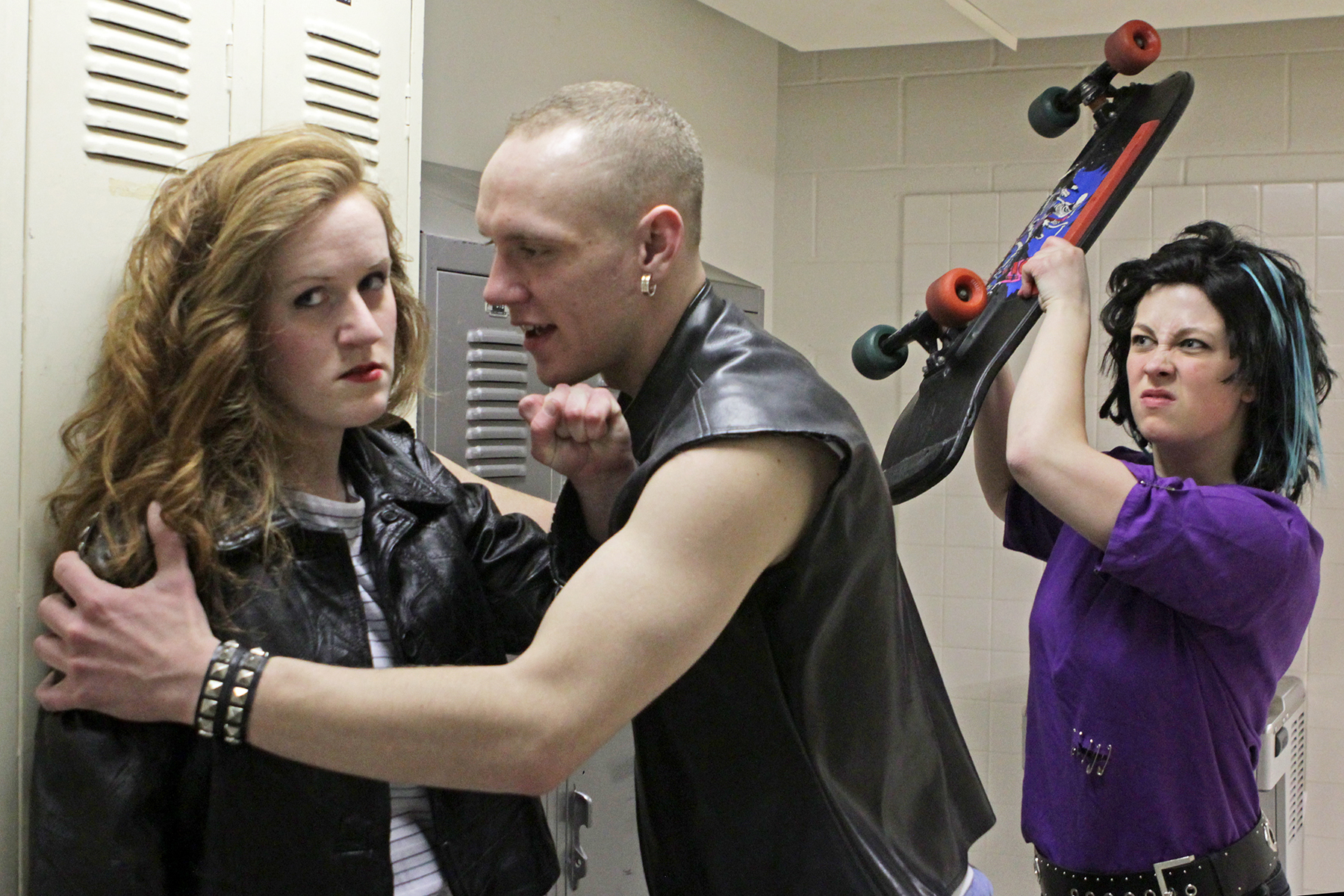 University Theatre, the academic-year production program at UNL, will close its 2012-13 season with a modern adaptation of William Shakespeare's "The Taming of the Shrew."

Productions at at 7:30 p.m. on April 11, 12, 13 and 17, 18, 19 and 20, and 2 p.m. April 21 in Howell Theatre, on the first floor of the Temple Building at 12th and R streets.

Tickets are available at the Lied Center Ticket Office at 301 N. 12th St. or 402-472-4747 or 800-432-3231 from 11 a.m. to 5:30 p.m. Monday through Friday. Tickets are $16, $14 for faculty,staff and senior citizens and $10 for students with valid ID.

Director Carrie Lee Patterson, assistant professor of practice in the Johnny Carson School of Theatre and Film, has set Shakespeare's classic comedy in a 1987 high school complete with a snack bar, lockers, and '80s music.

"It's 1987 and Christina Sly is the meanest student at Stratford High. One night after a football game, her classmates decide to play a trick on her, and maybe even teach her a lesson, by performing a play in her honor," Patterson said. "But can comedy actually change your life?"

Actors have roles as students in the high school and actors in the play within a play.

Patterson said she is drawn to plays that ask questions but don't necessarily provide all of the answers. "The Taming of the Shrew" has inherent questions to be asked, particularly of an audience with contemporary sensibilities. A catch phrase that she has coined for this production is "Can you lose the battle and wind up the winner?"

Shakespeare's classic comedy begins with a framing device called the Induction. In the original, it is a mischievous nobleman named Sly who has a play performed for him. Patterson has framed it with a troublesome high school junior.

The play within a play focuses on the courtship of Petruchio and Katherina who is headstrong and labeled a 'shrew.' Although unwilling to be a participant in the relationship, Katherina, or Kate, is 'tamed' by Petruchio's psychological games. The subplot features Bianca, Kate's more desirable sister and the many suitors who are trying to woo her.

Cast members include Maggie Austin as Christina Sly, Clare M. Carl as student Molly Walsh who becomes Katharina (or Kate in the play within a play). Devon Schovanec is Willie McGoy and Petruchio in the play.

Members of the sophomore class are Grant W. Alsup, Luke Christopher Glassman, Bryan Howard, Kayla M. Klammer, Christian Novotny, Dylan Oxley, Ryan Rabstejnek, Kirstie Smith, and Spenser Stokes.

Other members of the junior class are Thomas Boyle, Sean Grosshans, Shade Ingraham, Billy Jones, Emily Martinez (who plays Bianca in the play), Patrick Stayer, Tony Thomas, and Cale T. Yates. Other members of the senior class are Austin Blankenau, Sam Hartley, Lauren Huston, Lucy Myrtue, Lindsey Jean Roetzel and David Rubio.

The production is designed by graduate students Christine Donaghy (scenic), Steve Miller (lighting) and Clay Van Winkle (sound), and undergraduate Amy Avila (costumes). The production is stage managed by undergraduate Savannah Kurtz.
More details at: http://go.unl.edu/y58