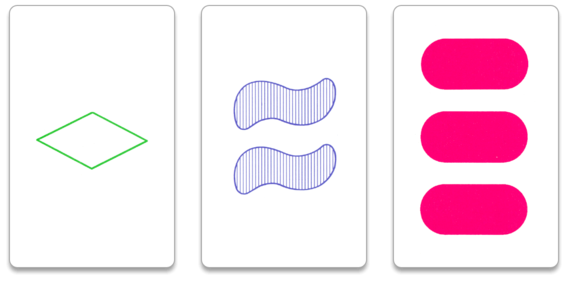 Mathematics graduate student Kathryn Haymaker will give a presentation Thursday, April 11 at 5 p.m. about the mathematics behind the famous card game SET.

The lecture will take place in Avery Hall Room 106.

SET was designed in 1974. It evolved out of a coding system that its designer used in her job as a geneticist. SET won American Mensa's Select award in 1991.

SET is a multi-person card game in which the goal is to collect particular sets of three cards from a group of 12 or more. The person with the most SETs by the end of the game wins.

Haymaker will use different counting techniques to answer some interesting questions about the game, including: What is the size of the largest group of cards that does not contain a SET? And what is the most common type of SET? It turns out, one of the questions above was actually answered 11 years before the game was invented.

The lecture will relate this proof back to the game SET and discuss some generalizations.

This lecture is being presented by the UNL Math Club.
More details at: http://go.unl.edu/xsj