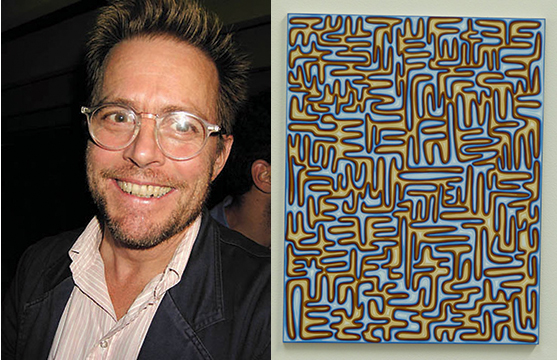 New York-based artist James Siena will present a free public lecture at 5:30 p.m. April 18 in the Sheldon Museum of Art's Ethel S. Abbott Auditorium. Siena is a visiting artist in the Department of Art and Art History.

Siena, who received a Bachelor of Fine Arts from Cornell University, creates rule-based linear abstractions. His artwork is driven by self-imposed predetermined sets of rules, or "visual algorithms," which result in intensely concentrated, vibrantly-colored, freehand geometric patterns.

Siena works across a diverse range of media, including lithography, etching, woodcut, engraving, drawing and painting. His work is held in numerous public and private collections across the United States, including: Museum of Fine Arts in Boston; San Francisco Museum of Modern Art; and the Metropolitan Museum of Art, the Museum of Modern Art and Whitney Museum of American Art, all in New York City.

Siena's visit is funded through a grant from the Hixson-Lied Endowment.

For more information, call 402-472-5522.