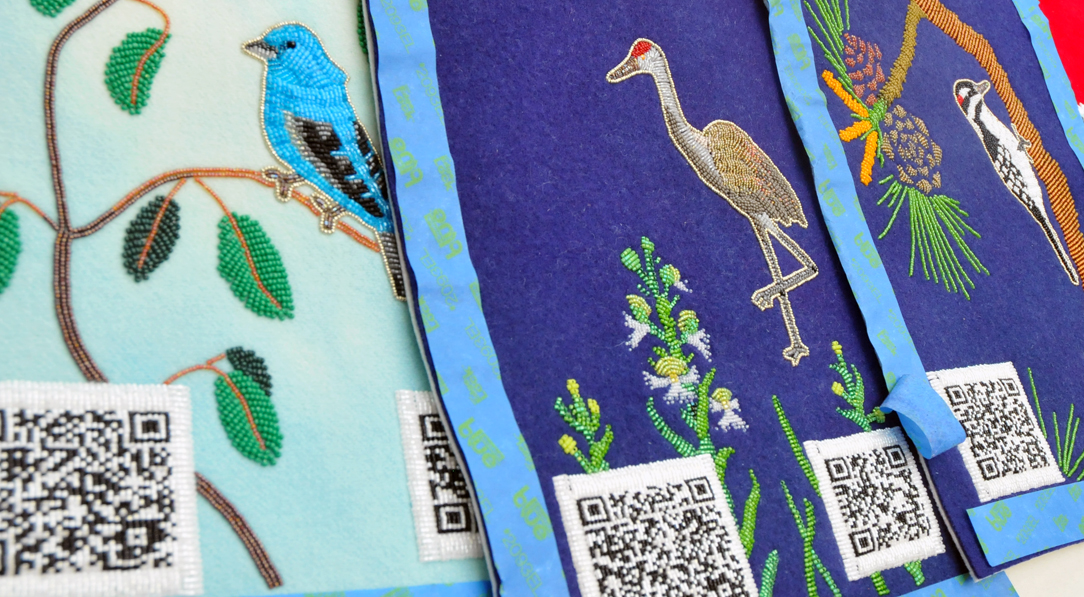 Molly Murphy Adams is the 2013 Elizabeth Rubendall Artist-in-Residence at the Great Plains Art Museum. She is in residence through May 3.

While at the museum, Murphy Adams will create a sculptural beadwork that will become part of the Great Plains Art Museum's permanent collection. The commissioned artwork will blend Native American and non-Native American imagery and patterns, including parflesche designs, cartography, historic events and flora and fauna from the Great Plains region.

Museum visitors can interact with Murphy Adams as she works in the museum. Visitors will also be able to try different beadwork techniques.

Along with the residency, the museum presents a solo exhibition of Murphy Adams' artworks. The exhibit, "Relative Position: The Sculptural Beadwork of Molly Murphy Adams," is on display through May 26. A First Friday reception is 5 to 7 p.m. May 3.

Murphy Adams will work in the museum from 10 a.m. to noon and 2 to 5 p.m. Tuesdays through Saturdays during the residency.

For more information, go to http://go.unl.edu/9ti.