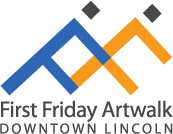 Sheldon Museum of Art invites families and art lovers to its July First Friday event. The Family Fun Day takes place Friday, July 2 from 5-7 p.m. at the museum, 12th and R streets. Patriotic decorations, in the spirit of Independence Day, will adorn the Great Hall and artists will be on site to do some live art-making activities. 

Sheldon docent and artist Linda Benton will help kids create collaged boxes of various shapes, artist and Sheldon staff member Lindsey Clausen will be helping visitors make text collages that connect with the Sheldon Statewide exhibition "Messaging: Text and Visual Art," and artist/docent Sally Cox will be helping visitors create decorative buttons to wear.

Refreshments will include ice cream from the UNL Dairy Store, cookies and lemonade.

Guests can also help decorate a "Welcome Special Olympics" banner that will hang in the Sheldon Sculpture Garden during the week of July 19.

Family Fun Day is sponsored by the Sheldon Art Association's Education Committee chaired by Nancy Childs.

Exhibitions currently on view at the Sheldon include: Better Half, Better Twelfth: Women Artists in the Collection; Messaging: Text and Visual Art; and Voyage to Italia: Americans in Italy in the 19th Century

This event is free and open to the public.

The College of Journalism and Mass Communications announces that Campus radio station 90.3 KRNU is promoting First Friday Artwalk and will provide the music at two of the galleries -- The 815 (815 O St in the old Box Awesome space) and Gallery 9 (124 S Ninth St.).

An Artwalk brochure is available at http://downtownlincoln.org/media/media-kit/FirstFridayArtlWalk_AprilandMay2010.pdf .

Great Plains Art Museum also is participating in First Friday Artwalk.
More details at: http://downtownlincoln.org/firstfriday