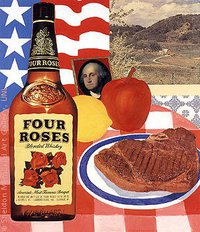 Janet Farber will give a talk on aspects of contemporary still-life creation at 5:30 p.m., March 15 at the Sheldon Museum of Art. Farber's talk, which is free and open to the public, relates to Sheldon's "Poetical Fire: Three Centuries of Still Lifes" exhibition.

Farber is director of the Phillip Schrager Collection of Contemporary Art, a private gallery in Omaha.

"Poetical Fire" features approximately 60 examples of the still life genre from the mid-19th century to today. The exhibition includes ceramics, paintings, photography, prints and sculpture. "Poetical Fire" was inspired by a recent gift of artworks by long-time museum supporters Carl and June Rohman. The Rohmans' collection is celebrated in an accompanying exhibition at the Sheldon.
More details at: http://www.sheldonartmuseum.org/