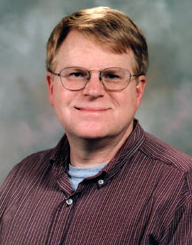 Michael Hoff, professor of art history, will discuss "Ancient Roman Religion and Nebraska Football," during an April 2 Professional Standards Program luncheon at Vine Congregational Church, 1800 Twin Ridge Road. The PSP Committee is part of the University of Nebraska Office Professionals Association.

Hoff will share insights on how the Husker football program, like ancient Roman religion, is an institution that binds the state together.

The luncheon includes a silent auction. Doors open at 10:30 a.m. for auction viewing and bidding, followed by a light lunch served at 11:30 a.m. The program closes with door prizes and the end of the auction.

Tickets, which must be pre-purchased, are $15 each or $80 for a table of six. Seating is limited to 120. The registration deadline is March 18.

For more information, go to http://unopa.unl.edu or contact Lorraine Moon at lmoon1@unl.edu or (402) 472-6082, or Gretchen Walker at gwalker1@unl.edu or (402) 472-0602.

UNOPA's PSP Committee is part of the National Professional Standards Program, which encourages the continuing education of office professionals.

More details at: http://go.unl.edu/hbt