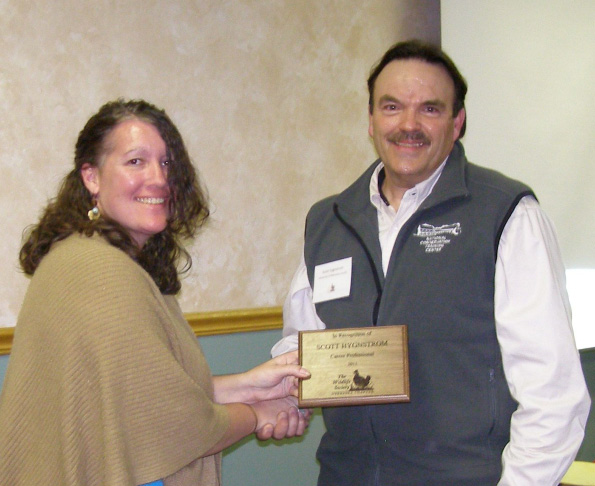 Scott Hygnstrom received a Career Award from the Nebraska Chapter of The Wildlife Society this spring. The award recognizes long-term accomplishments in natural resources and commitment to the society.

Hygnstrom started his career at UNL as an assistant professor in Forestry, Fisheries and Wildlife in 1988. He has published more than 200 peer-reviewed and peer-edited papers mainly in the areas of wildlife damage management, wildlife diseases and deer ecology.

He created the Internet Center for Wildlife Damage Management and the eXtension Community of Practice in Wildlife Damage Management. He is the lead editor of Prevention and Control of Wildlife Damage and co-editor of the National Wildlife Control Training Program.

Hygnstrom also is the principal investigator and supervisor for the Nebraska Master Naturalist Program and the Nebraska Outdoor U! Program.

He has advised hundreds of undergraduate students and supervised dozens of master's and Ph.D students, post-docs, program coordinators and project assistants.

Hygnstrom is professor and extension wildlife specialist in the School of Natural Resources. In addition to serving on several society committees, he has served as president of the NETWS (1996-97), chair of The Wildlife Society's Wildlife Damage Management Working Group (1996-98), and chair of its Wildlife Diseases Working Group (2009-11).

The award was presented by Teresa Zimmerman Frink, president of NETWS and alumna of the UNL Fisheries and Wildlife program.