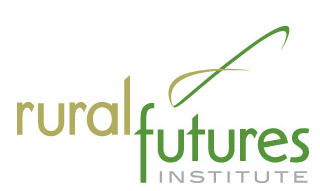 Following a national search, the University of Nebraska on Monday announced the finalists for the position of founding executive director of the Rural Futures Institute, a university-wide research, education, policy and engagement institute focused on rural growth and development in Nebraska and beyond.

The finalists will visit Nebraska for interviews and meetings with university and community stakeholders beginning next month. Each finalist will give a public presentation -- accessible both in-person and on the web -- during which time those interested can learn about his vision for the institute.

Their public presentations will take place at the Ockinga Seminar Center at the University of Nebraska at Kearney and can also be viewed live at http://ruralfutures.nebraska.edu/interviews/.

Full information about the search, including archived presentations following the finalists' visits and each finalist's curriculum vitae, is also available at that site.

The finalists are:

>Charles Schroeder, president and executive director of the National Cowboy and Western Heritage Museum in Oklahoma City, Okla. Schroeder will interview Aug. 7-9 and his public presentation is Aug. 7 from 3 to 4:30 p.m.

Schroeder has been at the National Cowboy and Western Heritage Museum since 2002. Prior to that, he was chief executive officer of the National Cattlemen's Beef Association, where, among other achievements, he managed the merger of the two major beef industry organizations to create the largest, most comprehensive agricultural trade association in the United States. Schroeder formerly was executive vice president and director of development at the University of Nebraska Foundation and director of agriculture at the Nebraska Department of Agriculture. He earned his bachelor's degree in animal science and business and production options from the University of Nebraska-Lincoln.

>David Ivan, interim director of the Greening Michigan Institute at Michigan State University. Ivan will interview Sept. 3-5 and his public presentation is Sept. 3 from 3 to 4:30 p.m.

Ivan has been at the Greening Michigan Institute -- a division of Michigan State Extension focused on enhancing prosperity in Michigan -- since 2012 and has worked in various positions in MSU Extension since 2003. His teaching and research interests include entrepreneurship and business development, community vitality and sustainability, land policy implementation strategy, and rural assistive technology.

Ivan earned his bachelor's degree in agriculture and natural resources communications from Michigan State, his MBA from Penn State University, and is pursuing a doctorate in community, agriculture, recreation and resource studies from Michigan State. He is a founding member of the National Association of Community Development Extension Professionals.

>Marty Matlock, executive director of the Office for Sustainability, director of the Center for Agricultural and Rural Sustainability, and professor of ecological engineering at the University of Arkansas. Matlock will interview Sept. 17-19 and his public presentation is Sept. 17 from 3:30 to 5 p.m.

Matlock is responsible for leading the implementation of sustainability initiatives across the U of A and assessing and developing sustainable practices in agricultural production to improve the prosperity of rural communities. He has been in faculty positions at Arkansas since 2001.

Matlock is a board-certified environmental engineer, is widely published in peer-reviewed journals and holds a number of patents. Matlock earned his bachelor's degree in soil chemistry, his master's degree in plant physiology, and his Ph.D. in biosystems engineering, all from Oklahoma State University. He is owner and founder of BlueInGreen LLC, a company that provides efficient, affordable solutions for water quality.

>The fourth finalist, Darci Vetter, deputy undersecretary for farm and foreign agricultural services for the U.S. Department of Agriculture, withdrew from the search.

The search committee is chaired by Chuck Hibberd, dean and director of UNL Extension. Mark Gustafson, founding director of the Engler Agribusiness Entrepreneurship Program, is interim director until a permanent director is named.

The Rural Futures Institute aims to become the world's premier university-based initiative supporting rural communities as they create vibrant, economically competitive, sustainable futures.

The institute will leverage the resources and expertise of all four NU campuses as well as university partners across the state and beyond as it helps to address unique challenges and opportunities facing rural communities and people, including those related to entrepreneurship and innovation, talent attraction and development, technology, rural health, workforce development and community planning, rural education and others.

The university hosted its inaugural Rural Futures Conference in May 2012, attracting more than 450 attendees. A second conference is set for Nov. 3-5 in Lincoln.
More details at: http://go.unl.edu/moe