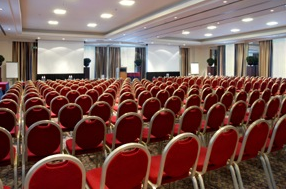 UNL has partnered with ConferenceDirect to offer free services in scheduling and organizing group meetings and conferences.

The service provides available conference location options for a requested area of interest. ConferenceDirect negotiates rates and other benefits for conference events. Contracts created through ConferenceDirect reduce or mitigate risks associated with a meeting or event.

Meetings or events must reserve 10 or more rooms to qualify for the service.

For more information, go to http://go.unl.edu/4xo.
More details at: http://go.unl.edu/4xo