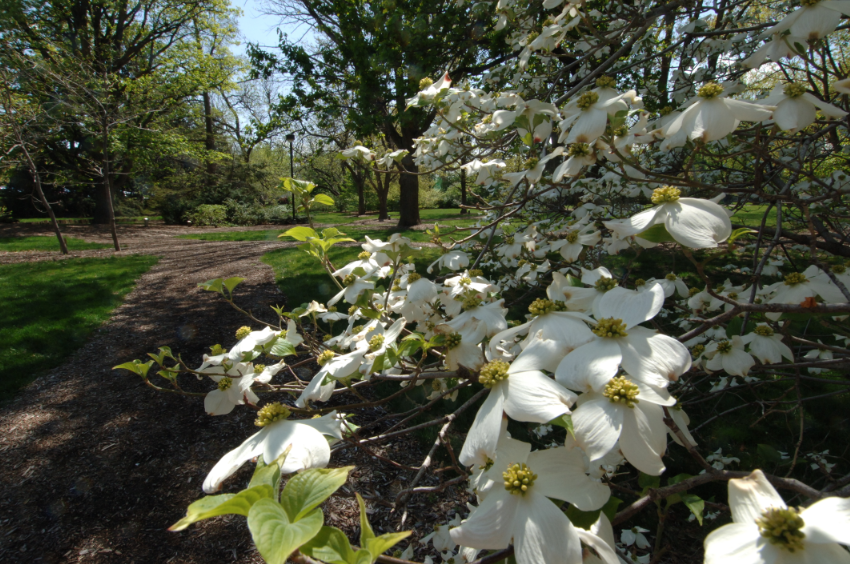 UNL Gardens' informal walking tours of the Earl G. Maxwell Arboretum on East Campus will continue in 2011. The tours are scheduled noon to 1 p.m. on the second and fourth Tuesdays of each month, beginning April 12.

The tours are led by Emily Levine, special projects research horticulturist with Agronomy and Horticulture and former grounds supervisor for the arboretum. They are free and open to the public. Levine said no end date has been set for the 2011 tours.

"This year we will continue to examine and learn about the woody and herbaceous plants of Maxwell, their botanical characteristics, care and maintenance, as well as their place in history, folklore and the arts," Levine said. "Students can supplement their formal horticultural education, faculty and staff can gain more knowledge about their campuses' gardens, homeowners can get ideas for their own yards, and everyone can appreciate the beauty and science of the plants in the arboretum."

Participants should meet at the Karl Loerch Gazebo one block east of the UNL Dairy Store, near 38th and Holdrege streets. Some metered parking is available on the East Campus Loop south of the arboretum. In the event of rain, that week's tour will be canceled.

Originally dedicated in 1969, the Earl G. Maxwell Arboretum later became one of the first sites of the Nebraska Statewide Arboretum. Growing out of experimental plantings in the 1940s by Maxwell, state extension forester, the arboretum is the university's premier green space, showcasing collections of individual tree and shrub species, herbaceous gardens, native prairie, a vine arbor and more.

For more information go to http://unlgardens.unl.edu, or contact Levine at elevine2@unl.edu or (402) 472-6274.
More details at: http://unlgardens.unl.edu