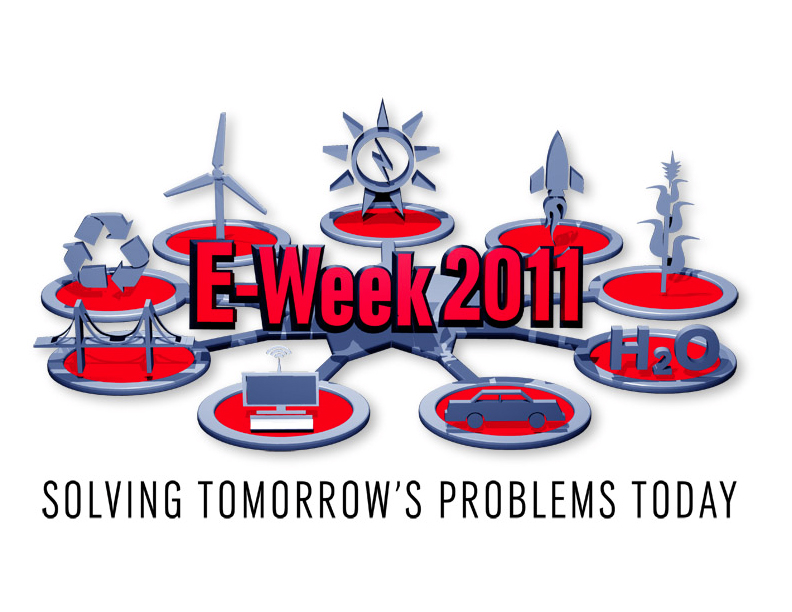 The College of Engineering will celebrate E-Week April 11-15. The celebration includes a variety of activities, including an E-Week open house, 8:30 a.m. to 3 p.m., April 15 in Othmer Hall.

The theme for E-Week 2011 is "Solving Tomorrow's Problems Today." The open house is open to faculty, staff, students and the public.

Senior project display presentations, noon to 3 p.m., April 15 in the Othmer Hall lobby, are centered on the E-Week theme. Those projects include a student-run, non-profit organization's work to create a microbial fuel cell; student-built control systems that help conserve energy in homes; and design alternatives to increase transportation safety at the intersection of 14th and Superior streets in Lincoln.

Several labs will open doors for public tours during the open house. The annual event will also include E-Week's famous egg drop competition – which gives high school students and future engineers the chance to design devices to protect an egg from the 40-foot drop from the top of Othmer Hall.

During the week, current UNL engineering students will celebrate the end of the academic year by taking part in a variety of events, including the professional society mini-golf tournament, "Mr. and Mrs. Engineering" contest, a quiz bowl competition, scavenger hunt, and root beer float night.

For a complete schedule of E-Week activities, go to http://go.unl.edu/eweek2011.
More details at: http://go.unl.edu/eweek2011