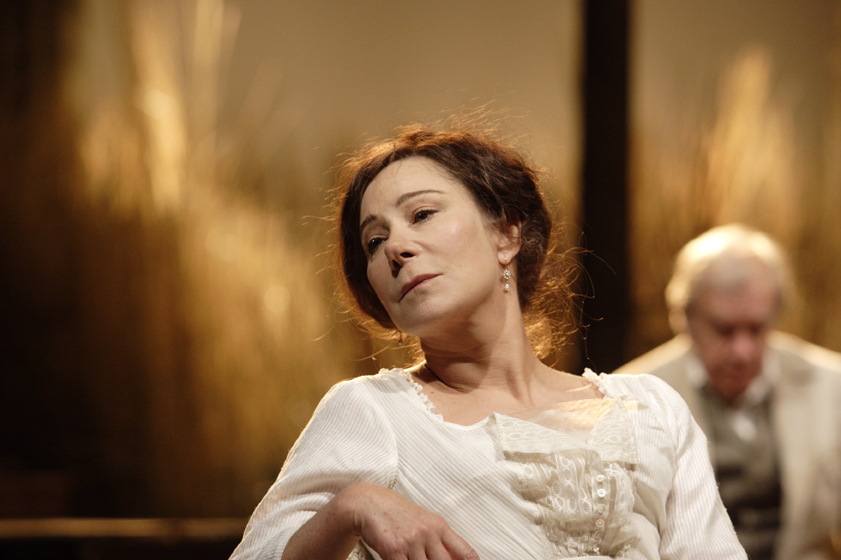 The National Theater Live 2010-110 season concludes with a 7 p.m., June 30 showing of "The Cherry Orchard" at the Mary Riepma Ross Media Arts Center. The performance, broadcast live from London, stars Zoe Wanamaker. An encore performance is 3 p.m., July 3.

Ranyevskaya returns more or less bankrupt after 10 years abroad. Luxuriating in her fading moneyed world and regardless of the increasingly hostile forces outside, she and her brother snub the lucrative scheme of Lopakhin, a peasant turned entrepreneur, to save the family estate. In so doing, they put up their lives to auction and seal the fate of the beloved orchard.

Set at the very start of the 20th century, The Cherry Orchard captures a poignant moment in Russia's history as the country rolls toward 1917. This spirited new version of Chekhov's last play follows Andrew Upton's acclaimed adaptations of Philistines and The White Guard. Zoë Wanamaker will play Madame Ranevskaya.

Tickets are available at the Ross box office or online at http://www.theross.org. Ticket prices are $23 general admission; $21 senior citizens; $16 students, children and members of the Friends of the Ross; and $5 for UNL students.

The NT Live Broadcasts are sponsored in collaboration with the Hixson-Lied College of Fine and Performing Arts and funded, in part, by the Hixson-Lied Endowment.
More details at: http://theross.org/