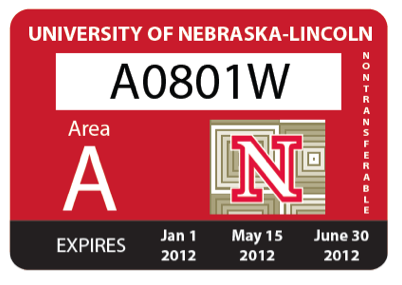 Faculty and staff parking permits for the 2010-2011 term expire today. New annual permits must be displayed starting July 1.

Permits can be renewed at http://go.unl.edu/uti or over the counter at 625 Stadium Drive.

To renew a permit, you must have an NU identification number (located on the NCard) and current vehicle information.

Fall semester and nine-month permits must be displayed starting Aug. 15.

Parking and Transit Services also offers a carpool program for faculty and staff. For more information, call (402) 472-1800.
More details at: http://go.unl.edu/uti