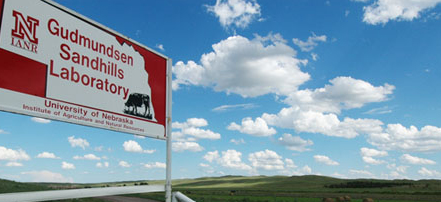 An open house at UNL's Gudmundsen Sandhills Laboratory will be from 8:30 a.m.-3:30 p.m. Mountain Time Aug. 25.

Presentations on various aspects of cattle and natural resources management are planned throughout the day at the laboratory near Whitman at the Wagonhammer Education Center. Registration begins at 8:30 a.m. followed by a welcome at 9:15 a.m. by Don Adams, director of UNL's West Central Research and Extension Center, and Linda Boeckner, director of UNL's Panhandle Research and Extension Center.

The 11th annual open house is geared toward producers, but anyone can participate. Exhibits also will be on display during the entire time of the open house. Guests can come and go as they please.

Businesses, services and associations supporting the beef cattle industry will participate.

Morning presentations include Preserving and Protecting Nebraska's Most Precious Asset: The Family Business, New Prospects for the Old Ranch and The Uniqueness of the Groundwater Supply at Gudmundsen Sandhills Laboratory.

UNL Extension Dean Elbert Dickey will give remarks before lunch.

For the afternoon program, participants have the choice of attending sessions on Sandhills grazing, beef nutrition research, beef systems research, Sandhills range plants, better tools for better decisions and animal welfare.

Please RSVP for the complimentary lunch by calling (308) 696-6701, (800) 657-2113 or e-mailing eheil@unlnotes.unl.edu by Aug. 23.

The complete agenda for the open house can be found at Gudmundsen Sandhills Laboratory website, http://gsl.unl.edu .

More details at: http://go.unl.edu/569