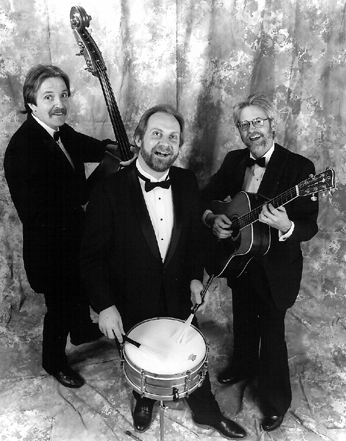 The Fountain Frolics summer concert series continues with "The Lightning Bugs" July 14 on the Nebraska Union Plaza.

Fountain Frolics concerts are noon to 1 p.m. every Thursday through July. Other upcoming musical acts are
Nebraska Jazz Combo July 21, and The Resonators July 28.

The UNL Dairy Store will be selling lunches in July, and
Pepsi products will be sold at all dates.

The Lightning Bugs is a jazz trio featuring Jim Pipher, Reynold Peterson and Steve Hanson. The band's name is borrowed from title of the pop-music classic "Glow Worm." Their repertoire includes jazz and pop standards from the 1930s and 1940s. The Lightning Bugs have performed since 1987 and have released four recordings, "The Lightning Bugs," "Bugology," "Stretchin' Out" and "Glow."

Go to http://involved.unl.edu for event updates and find out how to get involved with UPC.
More details at: http://involved.unl.edu