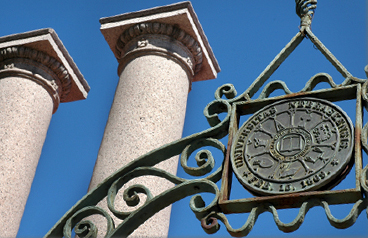 UNL is among the first group of higher education institutions to be granted access to the National Science Foundation's online resources through the InCommon Federation. A membership with InCommon also allows faculty and staff to use My.UNL username/password credentials to gain access to the NSF sites and the online resources of other external organizations.

"At the most basic level, this means participants in the InCommon Federation trust our My.UNL login and password to access their sites," said Paul Erickson, coordinator of identity and access management for UNL. "Each participating organization meets requirements for trustworthiness. And that allows faculty, staff and students to work online with other schools and a few outside partners."

UNL is among the first 11 universities that can use local campus username/passwords to gain access to the NSF sites (http://www.research.gov). Other participating organizations that recognize My.UNL identities include: Educause (http://www.educause.edu); the National Institutes of Health (https://www.ncbi.nlm.nih.gov/sites/myncbi/); Committee on Institutional Cooperation (https://cicme.cic.net); CILogon (http://www.cilogon.org); and the Indiana Clinical and Translational Sciences Institute (https://www.indianactsi.org).

The InCommon Federation is a formal group of organizations focused on forging online collaborations while eliminating the need to maintain multiple, password-protected accounts. Organizations provide InCommon with information on their individual standards for maintaining online identity and access management. Those trustworthiness levels are then examined by external organizations, which in turn can grant access to online resources if an institution is interested.

InCommon is operated by the Internet2 consortium. For more information on InCommon, go to http://www.incommon.org.